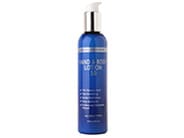 Reviews For
GlyDerm Hand & Body Lotion 10%
9 Results
holy grail
ESSENTIAL for my skin, helps maintain soft smooth skin and minimizes breakouts and sweat irritation bumps VictoriaB98
Verified Purchase
So far So good!
This doesn't burn, and I'm seeing results with consistent use. LOVE GlyDerm Hand and Body Lotion 10%
I am on my third bottle of this lotion and I love it! Not only does it provide hydration but age spots on my legs and arms have faded over time. Highly recommend! LovelySkin Customer
Verified Purchase
Best Product I have used for my bumpy skin
I have been using Glyderm Hand & Body Lotion 10% for 4 months now, and I have seen such a dramatic improvement with skin. My bumps have gone away, and my skin is super smooth! I love this lotion and would recommend it to anyone who suffers with keratosis pilaris. NJmom142
Verified Purchase
Love it!
Have been using this lotion for years on my arms, legs, and back. I have eczema. It keeps my skin exfoliated, so it doesn't get flaky and scaly, particularly in winter. I use it pretty much daily. Be careful at first. But it works better than others I have tried. With regular use, my skin is much nicer. LovelySkin Customer
Verified Purchase
Moisturizing as well as exfoliating
I ordered this at the same time that I ordered the another brand's 15% body lotion. I wanted to compare the two, and frankly, I'll buy both again. They're different. When you want more exfoliating, use the 15%. When you want to maintain and use more frequently, use this moisturizing 10% acid lotion. It's a great everyday lotion for keeping your skin soft. LovelySkin Customer
Verified Purchase
Smooth again!
I have a condition (DSAP) that causes tiny rough patches on my arms and legs. No amount of moisturizing lotion seemed to work until I discovered Glyderm body lotion. It made me smooth again! Its expensive but worth it. LovelySkin Customer
Verified Purchase
Skin Like a Baby
GlyDerm Hand and Body Lotion 10% is fabulous. I use it on both my body and face. It keeps my feet smooth and soft like no other product I've tried. My friends marvel and how clear and fresh my complexion is. I owe it all to GlyDerm Hand and Body Lotion. It can sting a bit on your face so start slowly by mixing it with your favorite face creme to dilute it, especially if you have sensitive skin. LovelySkin Customer
Verified Purchase
glycolic user
I use Glyderm body lotion as well as some for the face. It is not unusal for the thickness to ary from order to order. I try not tao wait till it is out before oredering the next. If it comes too thin again I will ask to return. LovelySkin Customer
Verified Purchase