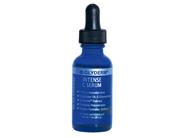 Reviews For
GlyDerm Intense C Serum
$53.50
9 Results
Definite glow up!
This was my first time buying a serum and I see a definite difference in my glow. I have sensitive skin so I'm always nervous to try a new product but I had no reaction to this and it's been an amazing add to my skin regiment! LovelySkin Customer
Verified Purchase
GREAT!
I have used Intense C Serum for quite a while now and have been very satisfied. I've tried other Vitamin C products but have found this one to be the best. Sumrgal
Verified Purchase
Awesome
Love this C cream. I can see the difference LovelySkin Customer
Verified Purchase
Soooo hydrating!!
I HAVE BEEN WANTING TO TRY A "C" SERUM FOR A LONG TIME AND SINCE I HAVE USED OTHER GLYDERM PRODUCTS AND LOVED THEM , I FELT CONFIDENT WITH THEIR SERUM . WHEN YOU FIRST PUT IT ON WITH THE VERY EASY TO USE DROPPER THE GLIDE AND SILKY LIQUID IS ALMOST INSTANTLY ABSORBED !! IT WAS ALMOST LIKE MY SKIN WAS SO THIRSTY FOR THIS PARTICULAR PRODUCT !! I HAVE USED THIS EVERY NIGHT FOR ABOUT A MONTH , AND MY SKIN IS SUPPLE AND FRESH LOOKING. I BELIEVE THIS WAS THE PRODUCT THAT I HAVE BEEN LOOKING FOR!! I AM VERY HAPPY I ORDERED THIS AND WILL ALWAYS USE THIS. Glyderm c serum
I have used this product for over a year now. It is less expensive than other serums I've used, but the results are just as good. I spend a lot of time outdoors playing sports and I believe it helps protect my skin from sun damage along with my sunscreen. LovelySkin Customer
Verified Purchase
"C" My Skin!
A little goes a long way. I understand this Vitamin C formulation delivers the highest potency of C. I can tell that my skin tone has evened out since I began using this brand. FullOfGrace
Verified Purchase
Glyderm Intense C Review
I have been using this product for several months. When you apply it, you will notice a warmth that covers your face. The product gives your face a really good hydration. Other vitamin C serums I have used seem to leave a sticky gel residue to your face, but this product puts an oil-like hydration that seeps into your skin and gives it a glow. LovelySkin Customer
Verified Purchase
Vitamin C
I really like this vitamin c product. When I first apply it my skin feels very warm and then it goes away. I think it's improved the texture of my skin. I would buy again. Best C Serum
This serum is gentle and effective. I have extremely sensitive skin and C serums have always caused negative reactions on my skin. Since using this product as well as the Gentle Face Cleanser, my face looks more even-toned and firm. LovelySkin Customer
Verified Purchase