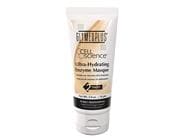 Reviews For
GlyMed Plus Cell Science Ultra-Hydrating Enzyme Masque
$48.00
6 Results
Not what I expected
I was so excited to try this as I had heard amazing things about it. Unfortunately, it is a no for me. The way it applies is strange... as you rub it in it separates so you never get a good application. This was very irritating to my skin and broke me out. I wish I could return it. Good for dry skin
This leaves my dry skin hydrated and smooth looking! I will be using this at least once a week. LovelySkin Customer
Verified Purchase
Expensive but a nice glow afterward
This mask is great and provides my skin with a nice glow afterward. It's a dark green color and doesn't dry out like a clay mask would, it stays a slightly wet. After rinsing, my face is glowing and hydrated. I wish it was a little less expensive, though it seems like it will last a while. LovelySkin Customer
Verified Purchase
Phenomenal Product
I first encountered this product a few years ago while a family member was in an esthetician training program. I fell in love with how moisturizing it was & had trouble finding it for purchase. I am so happy I found this again & I've incorporated it into my face care regimen. It's very moisturizing but not greasy. I live in the desert with extreme hot & cold temperatures & this product is a must have for me. Although I use it regularly, I still feel like it's a special treat every time I apply. LovelySkin Customer
Verified Purchase
Amazing!
After one use I noticed a difference in my skin. My skin is brighter and not dried out (like it would be after any other enzyme mask I have used.) It goes on smooth, and it doesn't tingle or sting (as other enzyme masks have felt like in my experience). Overall, I'm loving this product! Exfoliates, brightens, without drying or irritating the skin.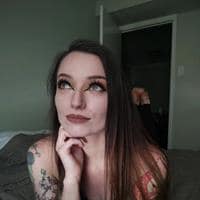 Very Hydrating!!! LOVE this product!
Love this mask! I got this from the recommendation of my aesthetician! I am going through a series of mini chemical peels on my face and this has helped with any and all of the flaking on my skin! It is SUPER hydrating and it helps with smoothing away the flaky skin while Im peeling leaving my skin soft and ultra smooth!! I definitely recommend this!!! LovelySkin Customer
Verified Purchase