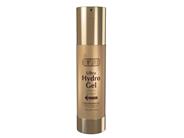 Reviews For
GlyMed Plus Cell Science Ultra Hydro Gel
$73.00
9 Results
Absolutely love!
This serum is perfection in a bottle. My skin is so soft and tight after using it once. My favorite! LovelySkin Customer
Verified Purchase
AMAZING
I've had acne prone skin ever since I was in elementary school. With all my prescription antibiotics, finding something to soothe and hydrate my skin has been a challenge. I use this gel morning and night under my moisturizer and I can safely say it's one of the best I've ever tried. It absorbs quickly into your skin and feels super lightweight. I would definitely recommend this product to anyone looking for extra hydration! Excellent Hydration (it's not a moisturizer!)
Based on the other reviews, it seems some customers think this product is a moisturizer. It's not! Instead, it provides hydration to your skin (i.e. gives your skin a big drink of water). It is meant to be used before a moisturizer. A moisturizer is a sealant that helps retain any hydration you already have in your skin. While most moisturizers also have some hydrating ingredients, Hydro Gel is a substantial supplement to any moisturizer when you need more hydration due to very dry skin or during very harsh winter conditions. If you don't apply moisturizer after using Hydro Gel, it will evaporate from your skin soon after since you need a sealant to keep it in. I love this product because it has no fragrance, is much easier to apply than a serum and it is very effective. Falls Flat
This product is a decent lightweight moisturizer. I found myself having to reapply frequently, however, throughout the day. LovelySkin Customer
Verified Purchase
Skin Serum
Great so far! Would recommend it! LovelySkin Customer
Verified Purchase
Super Hydrating!
I was referred to this product by my esthetician. I have super sensitive, oily, acne prone skin and mild Rosacea. This moisturizer has been amazing. Very hydrating and because it's a gel it's super light. I love this product and will continue to purchase. LovelySkin Customer
Verified Purchase
Ultra Hydro Gel
I use this moisturizer after applying GlyMed's Fulvic Elixer. I love how the gel is cool and soothing, and it really does hydrate the skin and keeps in moisture. It feels amazing after exfoliation, and it's not too thick of a moisturizer. I recommend this for ALL skin types!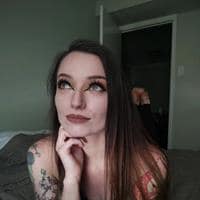 Great product!
I wear this all year round but started using during the very dry winter months. I has helped to hold the moisture in!! Use before your favorite moisturizer and you wont be disappointed!! LovelySkin Customer
Verified Purchase
Excellent product
Even my husband has noticed a difference in my skin, I highly recommend this product. LovelySkin Customer
Verified Purchase