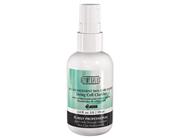 Reviews For
GlyMed Plus Living Cell Clarifier
$44.00
6 Results
Brighter, smoother skin
I have been using the Living Cell Clarifier for about a month now. I have definitely noticed a difference in the clarity and texture of my skin. My skin is very sensitive and breaks out easily, but this has not caused any break-outs or adverse reactions. I also have melasma and this has not caused it to worsen. I'm hoping with continued use, I will see even more improvement. Great product! LovelySkin Customer
Verified Purchase
love it!
This was recommended to me by an esthetician, and I love it! I use it twice a day LovelySkin Customer
Verified Purchase
Proven Melasma Results!
I have struggled with Melasma for years and have tried it all. I can honestly say that this is the first summer that mine has not gotten worse as it does in the heat, but it's actually better!! Will but again and again. LovelySkin Customer
Verified Purchase
GlyMed delivers results!
I have only been using this product for a little over a month. I am very acne prone, and have oily skin. Using this 2x a day right after toning I can say my skin looks more even. I had a bad sunburn above my lip almost 20 years ago and the discoloration is still there, but I can say since I've added this in its finally fading! It does not cause me to break out & it feels so nice going on, not stick just a nice water gel. I'll definitely repurchase! Highly recommended by several professionals
I started using this about 3 years ago because it was recommended by several different professionals in the skin care field. I find it renews my skin and seems to help the moisturizers penetrate my skin. I am 64 years old and have pretty nice skin for living in the desert for 40 years. Desertdweller
Verified Purchase
Good product
I have been using this for 3+ years and people tell me that my skin looks really good. LovelySkin Customer
Verified Purchase