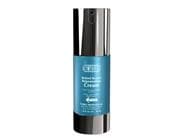 Reviews For
GlyMed Plus Retinol Restart Rejuvenation Cream
$112.00
3 Results
Haven't used it long enough
I am a religious user of retinol creams from many different brands. This one is so so. I didn't really peel from it as some of the other reviewers posted. It is very thick to apply to your face. Will keep using and see what happens. LovelySkin Customer
Verified Purchase
Highest concentration of retinol, no irritation!
No other product I've seen has 5% retinol, so this is the strongest product on the market. I used it on my neck and face daily with absolutely no irritation. While this is a great product, it is not nearly as effective as prescription Retin A, so I use Retin A on my face and this product on my neck. Retin A is way too strong for the neck. Before switching to Retin A, I used this product on my face for 3 months. This enabled me to adopt the use of Retin A on a daily basis much more quickly than if I didn't use this product. It gives you a head start on building tolerance to Retin A, so you don''t get irritated or peely dry skin for as long before your face fully acclimates. Glymed Plus Retinol Restart Rejuvenation Cream
I absolutely love this product! My pores are smaller. skin is smoother and skin tone looks fantastic! You really need to use this product if you have or have had acne or problem skin. LovelySkin Customer
Verified Purchase