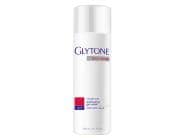 Reviews For
Glytone Acne Exfoliating Gel Wash
8 Results
Great!
Excellent cleanser! I have very oily, mature skin and need active cleansers....this works great and is not harsh. Glad I tried it! LovelySkin Customer
Verified Purchase
good cleanser
my skin is changing...need a cleanser to help with acne but one thats not quite as strong as the glytone acne treatment cleanser ive been using for years. this cleanser does well and my chin stopped peeling after using it. LovelySkin Customer
Verified Purchase
Great product
Great face wash LovelySkin Customer
Verified Purchase
Great for Oily Skin
This product is great for oily skin...i've been using it for almost 2 years now, my oily skin is completely under control. I haven't broken out in a long time, and before i would blot my face atleast 5 times a day, where as now, i only do it once at the most! LovelySkin Customer
Verified Purchase
Great Skin Thanks to a Great Product!
I had acne for about 15 years and made monthly trips to the dermatologist. I was using two different topical prescriptions and taking an antibiotic and was still breaking out. I started using this wash, and its now been 6 months. I am no longer using any of the other products or taking the antibiotic and I have not had a single break out! I use this wash every day and my skin has never looked this good. It says its for oily skin, but I have normal to dry skin and use it and it does not dry my skin out. Great for all types of acne, and as an added bonus, it keeps my skin youthful and wrinkle free! LovelySkin Customer
Verified Purchase
Glytone Review
I had used Proactive for about 2 yrs prior to trying Glytone. I have used Glytone for about 2 yrs now and Glytone has done what Proactive couldn't even begin to do. I keep a bottle in the shower, by the sink and at my sisters house. I will never use anything else. I Love buying from LovelySkin. I couldn't find the Glytone product any where else on line! Thank you!!! Elizabeth in Kansas LovelySkin Customer
Verified Purchase
Dermo Doc Told me to use this
I have been using this product for about 2 years. I went to a dermo doc and they sold this to me for $32! I went through it in about 5 weeks, I couldn't keep paying that much. So I googled Glytone and came up with LovelySkin. I have been ordering it here ever since. I love that they give me samples of other products. Love their lovelyskin products, I can't afford it but I love the samples! LovelySkin Customer
Verified Purchase
Good product!
I saw a difference the first time I used this product. It lathers up nicely, but doesn't dry the skin. It definitely helps to clear the skin. LovelySkin Customer
Verified Purchase