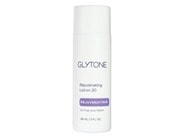 Reviews For
Glytone Rejuvenating Lotion 20
$54.00
11 Results
Great product
This makes your skin baby soft. No peeling or downtime (at least for me). I wish I could take a bath in it! Worth every penny. I love it!
Effectively remove the aged horniness, and make the skin reappear the youthful luster.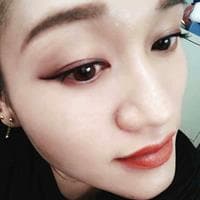 SabrinaQ
Verified Purchase
Glytone 20%
I use this only in the morning 5 times a week and rest my skin for 2 days. Worked my way up from 10% to 20% and my results are better each time. At times, I mix with 20% Glycolix because I like the ingredients and both have helped my skin texture. LovelySkin Customer
Verified Purchase
Glytone Rejuvenating Lotion 20
This lotion is really good for leaving your skin smooth. I'm using it 3 times a week and slowly building up to using it every day. I'm getting a great result! LovelySkin Customer
Verified Purchase
Glow in a bottle
This is by far the best glycolic acid formulation I have found. It is very potent so I would suggest to apply a pea-size amount for your full face. The results are visible after the first application and the bottle lasts over a year. I will continue to purchase this. ninamont
Verified Purchase
Great acid product.
This is the easiest way for me to add an acid to my skin. I prefer the lotion over the cream. Orangecloud
Verified Purchase
Love Glytone!
I love the Glytone products since I have read they are at the proper free acid value. Not sure I remember the details of free acid value but what I had read was convincing. Glytone has been a mainstay ever since. I used the Glytone 20 Rejuvenating cream but found since it is thick, it tends to sting longer and be more irritating to me. This lotion is very thin and matte, and does what it should without as much irritation or thick feeling. It''s perfect. Been using it for years. You definitely have to work up to this strength so be sure to be educated about working up to the higher % glycolic acids. One tip, I do find that if I add a moisturizer on top of any glycolic lotion, it seems to trap the glycolic and makes my face sting longer. I could be wrong but I use this alone. LovelySkin Customer
Verified Purchase
Glytone 20
I've been using this product for years as step up 3. I believe there have been some false products online in the past at a lower cost but this one seems to be authentic. Originally I purchased it from my dermatologist who stopped selling it. LovelySkin Customer
Verified Purchase
Daughter love this product
I sent level one to my oldest daughter a few months ago. She loves what it has done to her skin. She is going to be 45 and could easily pass for 35. LovelySkin Customer
Verified Purchase
Glytone Facial Lotion
I love this product. Helps with the wrinkles and brown spots. Makes my skin soft. LovelySkin Customer
Verified Purchase
Glytone step 3
I take good cae of my skin and love to mi good products. This is one I love to use at least 4 times a week. Always withh good results. LovelySkin Customer
Verified Purchase