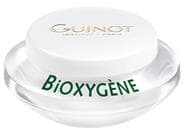 Reviews For
Guinot BiOxygene Cream
$80.00
2 Results
Clean smell, soothing moisture
Love Rene Guinot-this is a lovely lighter weight cream which still moisturizes my 62 year old skin. Melts right in and does not leave a greasy skim--my skin feels supple, not tight. The smell is just wonderful too. I recommend it! Love everything Guinot!
This is my go-to morning face cream in the summer.