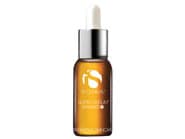 Reviews For
iS CLINICAL Super Serum Advance+ 1 oz
$155.00
36 Results
Incredible product
IS Clinical is the best. Especially the Super Serum. inthbiz
Verified Purchase
iS CLINICAL supper advance my love!!!!!
I have used iS CLINICAL Super Serum Advance 5 times, my first impression of it is great. This serum is a classic for a reason. It's works really well. Powerful enough to make a difference, but does to cause irritating or breakouts for me. It's a great product, try it out, you'll love it like me HuongSen
Verified Purchase
All good things in one bottle
Help evenly skim, new dark spot faded within a week, old dark spot faded within 3 weeks, help skin recovered fast from heavy treatment. LovelySkin Customer
Verified Purchase
Awesome
This serum is a classic for a reason. It's works really well. Powerful enough to make a difference, but doesn't cause irritating or breakouts for me. Makes my skin clear, even, and smooth. I use it in the morning along with active serum and hydra cool serum. For me (sensitive, acne prone) that's a winning combo. LovelySkin Customer
Verified Purchase
Best general purpose serum
Both my husband and I have tried all the iS Clinical serums and we find the Super Serum the best for everyday use. It's gentle and makes our skin feel good. We use the Active Serum for areas with acne breakouts. For rosacea or irritated spots, the Pro Heal serum is excellent. I sometimes use the Hydracool Serum In place of the Super Serum when I need a more refreshing feel on hot days. It's just okay
I was recommended this by a really good friend but I'm not sure if i love it. It definitely makes my skin look brighter and healthier, but I'm not sure if it's any better than some of the cheaper vitamin c I've used. I usually apply it directly on my face without putting it in my Palm first. I've tried putting it on my Palm and i feel like it absorbs too fast for that. I'm not sure if i would spend the money on it again. Loving this
I'm loving this product. I've heard many great things about this particular product to help with texture so I know with continued use my skin will only get better. Can't wait! Is Clinical vit C products never disappoint. Jordann
Verified Purchase
Five Stars | Black Girl Magic
I absolutely LOVE this product, and if you're a girl with melanin in your skin, then this definitely product is for you. My face never leaves out without this product under sunscreen + makeup. AestheticGirl
Verified Purchase
Super Amazing
I only give this 4 stars because I just bumped up from the iS Clinical Active Serum, which was incredible. I have been using TNS for about 3 years, along with the entire accompanying product line. I was promised that if I just tried this line, ditching all my other products, I would be very happy with the results. I have to say that I am. Not only do I not have to suffer 13 steps of layering products (I now only use the serum, eye & neck cream and youth moisturizer), but my skin glows for the first time in years. The results were not immediate, but by the time I got through the .5 oz bottle, WOW. In the last few weeks, I've had several young people (I'm now 50) ask ME advice about skin care and have received compliments on my skin from others. skincarefanatic
Verified Purchase
Application
The first to two weeks using this product my skin peeled. Not terribly though. I have used this product consistently since starting using it, and I am almost done with my first bottle. My skin never peeled again and feels super smooth. While applying, it does sting/burn a bit. This is a strong product. I haven't had anything negative occur while using this product other than burning with application. But, then again, I think that is normal. LovelySkin Customer
Verified Purchase
Nice product but overpriced
I think the product works well and I don''t have any complaints. I'm just not sure it's worth the price tag. I tried this out for a couple of months and didn't see much of a difference. Because of that and it's price, I didn't think it was worth to continue. LovelySkin Customer
Verified Purchase
Like it.
I've been using this for about 2 months, 3-4 times a week in conjunction with my night time skin care regime. I'm not sure if this product alone has done anything alone by its self for my skin, but I do like the way my skin feels and looks, so I will continue to use this. LovelySkin Customer
Verified Purchase
Lightweight
Great serum with antioxidant protection. It goes on smooth, and it does not feel thick. LovelySkin Customer
Verified Purchase
Excellent antioxidant protection
Lightweight serum. The first thing I put on after cleansing. It's not tacky or sticky and absorbs well. Keeps the brown spots at bay. LovelySkin Customer
Verified Purchase
Nice product.
I normally use the active serum and decided to give this super serum a try. I like the results. I feel it had evened out my skin tone and made the redness from my scars less noticeable LovelySkin Customer
Verified Purchase
Not for me
Honestly didn't notice much improvement from this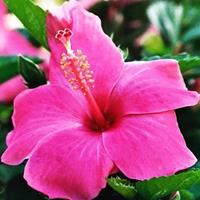 Exceptional
This serum delivers! I've been using it for a few years along with the whole line of IS CLINICAL products. My skin is radiant. I see a noticeable difference in the quality and effectiveness in IS CLINICAL. Worth every penny. LovelySkin Customer
Verified Purchase
My Holy Grail Serum
This is the first iS product that I tried 2 years ago. I am 64 with relatively good skin. The serum firms, clears, brightens. This led me to other products in the iS line. But, if I had to choose only one, this powerhouse would be it. This product also led me to find an aesthetician that uses iS products and facials. The price point was big for me, at first. Worth every penny, and every drop of pharmaceutical grade botanicals is the best. Love iS! LovelySkin Customer
Verified Purchase
IS Clinical Super Serum Advance 1oz
Excellent product, unless any redness or stinging is present in which case I simply back off use for a day or so. The watery consistency has pros and cons. Absorbs quickly so can move on to layering the rest of my products quickly, which is key when I'm rushed, but because of the water-like consistency, seem to go through it quickly and sometimes wonder if I've applied it uniformly. LovelySkin Customer
Verified Purchase
Disappointed
I have always used the white lightening but thought SUPER SERUM would be better. I have honestly not noticed a difference. I have been using for a month and nothing Super has happened, I don't notice any fine lines disappearing, or any pigment changes but I have not lost hope yet. Just not sure it lives up to the name SUPER SERUM. LovelySkin Customer
Verified Purchase
The best of The Best for me!
This product is amazing! I have been using the Active Serum for years but this is the first time that I purchase the Super Serum. My face is flawless and glowing. LovelySkin Customer
Verified Purchase
Not what I expected
This was particularly harsh for me. I have Combo / slightly sensitive skin. I tried this for 2 weeks and it would sting when I applied it and leave slight redness along my Jaw (which is the most sensitive aside from around the eyes). And then my right cheek got inflamed and I didn't even think it was this at first & then one day I decided to use another Vitamin C Serum and it made all the difference. I am not sure what ingredient did it, but once I removed this from rotation my skin was back to normal. I am gonna try and reintegrate every other day - I generally assume things are potent when my skin gets irritated and try to figure out how to make it work. Besides, it's too expensive for me to give up on. Excellent Product
I've been using this for years. I can honestly say that my skin appears younger now in my late forties than it did in my late thirties. In fact, most people perceive me to be in my late thirties due to my skin condition. This product not only improves the clarity and color of your skin, but you can see a noticeable difference in firmness. This is the best serum I have ever used and I am not in the least bit tempted to try anything else. LovelySkin Customer
Verified Purchase
BEST VITAMIN C
this is a great vitamin c for my skin because of all the additional benefits my skin is receiving from the additional copper that is in product, as I was using a copper serum at night, now it is all in one product Serum C
Sticky when applied waiting to see if results are noticable. LovelySkin Customer
Verified Purchase