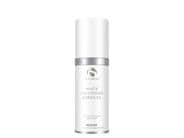 Reviews For
iS CLINICAL White Lightening Complex
$145.00
9 Results
A Staple Product
This product in combination with an SPF 50, has made the biggest difference in the melisma on my cheeks. So much so that I don't need foundation for the first time in 20 years! I have been using it for a year and plan to not be without it, to maintain my awesome results. LovelySkin Customer
Verified Purchase
Better than prescription strength!
I have a drawer full of things that don't work, including some prescription creams from my dermatologist. This works and helps minimize my sun spots. I use it morning and night as a moisturizer. If it's morning, I follow with sunscreen. Hands down is worth every penny. MamaP2020
Verified Purchase
Recommend it
I am on my second bottle of this product. I love the feel and scent. It is lightweight and noticeably improves overall skin tone. I use the whitening serum as a spot treatment on bigger problem areas, and then this as an all over corrector. LovelySkin Customer
Verified Purchase
Just amazing!
This product does exactly what it claims to do. I have sun damage and melasma, and this product has dramatically reduced both. It takes time and you only need a pee sized amount for your whole face but after awhile your skin will lighten and brighten and look fantastic! LovelySkin Customer
Verified Purchase
Great
I only been using this for a couple week, I haven't really see anything yet but love how soft it make my skin feel. I'm still waiting to see result A product that works
I have had spots for a long time and recently now also get melasma patches when I tan. I used to use another great product, but this product works even better. It really works great, and you can see the results. LovelySkin Customer
Verified Purchase
Drying
As with other iS Clinical products, it is very potent so go easy. I may have been a little too eager because this has dried my skin out pretty bad on the pigmented spots. I will decrease the amount I apply and hope it does the trick. I have dehydrated skin, so I would prefer something with more soothing and hydrating properties. That is why I'm giving it 3 stars. LovelySkin Customer
Verified Purchase
Awesome!
My derm recommended this to help brighten skin from sun spots/ melasma and I love it! It's a great and a little goes a long way! It obviously doesn't get rid of spots but it has helped to lighten them over time! LovelySkin Customer
Verified Purchase
Love this!
Leaves skin bright, clear, fresh and healthy. Use it over the iS CLINICAL Super Serum for really great looking skin. Love it!