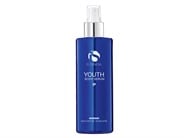 Reviews For
iS CLINICAL Youth Body Serum
$28.00
Felt good!
I ordered the travel size to try it. The bottle is really small and you may only get 2 to 3 uses for the full body. I could not assess very well the benefit to my skin but the serum smells lovely, it left my skin feeling very comfortable and silky, not greasy or tacky. I could have layered a moisturizer but in the warmer months I did not find it necessary, the serum was enough and it provided a nice glow to the skin. LovelySkin Customer
Verified Purchase
A little disappointed
I am a huge iS Clinical fan so I was excited to use this product. First of all, It is a spray not serum so that's a little misleading. Second, the smell is a little overwhelming and not the best. It feels good on the skin but I am not really seeing any difference in my skin. I may save it for the summer and see how it does on post sun exposed skin- which is what I think it's for. I will most likely not purchase this product again but I still love other iS clinical products. LovelySkin Customer
Verified Purchase
Love this - food for your body!
This serum is incredible! But don't be fooled - it is a serum, NOT a moisturizer. Does it help to moisturize your skin and keep it moisturizer longer? Absolutely... but I 100% recommend applying this and following with a good moisturizer to help seal it in and allow it to work all day long as it absorbs. AltheaLelia
Verified Purchase
Refreshing hydration body serum
Pleasantly surprised at results from this body serum. Feels a bit heavy on the skin at first, but absorbs quickly and leaves skin soft, hydrated and refreshed. Packed with protective vitamins and herbs for nourishing the skin, this is a great addition to daily routine for those who live in cold, dry climates or need extra hydration after sun exposure. LovelySkin Customer
Verified Purchase