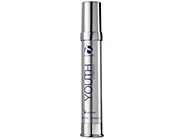 Reviews For
iS CLINICAL Youth Complex 0.33 fl oz
A++ for IS Clinical Youth Complex!!
This is my first time trying this product (which I use in the morning after washing my face, toning, eye cream & antioxidant serum (all purchased through LovelySkin!!)...I also purchased the Firming Complex to use at night (on the off nights of using my prescription Retina). They are a wonderful and visibly effective combination! I quickly noticed just as is described!! My skin is softer, firmer, wrinkles are softened, and my skin simply looks and feels wonderful!! LovelySkin Customer
Verified Purchase
Smooths Lines
I got this product as a sample and liked it so well I bought the smaller bottle. The lines on my forehead are a little smoother after just a few weeks of use. I did not give it five stars because the pump stopped worked after a few uses. I am using the other end of my eyeliner brush to get to the product LovelySkin Customer
Verified Purchase
Is Clinical Youth Complex
This product is awesome , makes such a difference in ones skin ... If you can only get one product , it would be this one , D Huff LovelySkin Customer
Verified Purchase
best night cream
This lightweight lotion has dramatically improved my skin. The scent is light as well. Love it LovelySkin Customer
Verified Purchase
Taking preventative measures early.....
I bought this just to try it because I heard so much about it from others. I do not have wrinkles yet, but I use as a preventative measure (to prevent wrinkles from forming). I also share the product with my mom (she seems to enjoy it) and claims it helps diminish wrinkles. For her skin type (combo/dry) it seems to work very nicely and eliminates forehead lines and creases. For my skin type (combo/oily), I also think it is appropriate. It does not seem to clog pores or cause unwanted breakouts, which is a big plus. It feels nice on the skin too. You could also use this product as a primer. I would recommend trying the smaller size first, to see if you get the results you want. Overall, is clinical is a great skin care line and worth the investment. I love that lovelyskin keeps in stock the smaller sizes.... LovelySkin Customer
Verified Purchase