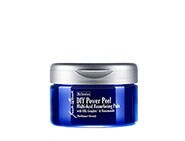 Reviews For
Jack Black DIY Power Peel Multi-Acid Resurfacing Pads
$38.00
2 Results
Good product
I usually don't like peel pads, but these are better than others I've tried. They are saturated with enough product, and you can feel them working. No irritation, good ingredients, and my skin looked great after using it. Free sample turned NEW staple!
This product was "formulated for men," but that doesn''t mean women can''t enjoy the benefits! I am all about quick, easy, and effective ways to clean the pores and look flawless. I received a free sample from LS and now I will include this in my repertoire of already expensive and wonderful products-- it is worth it! I noticed a little active tingling in my first application (only had one application to use) and i noticed immediate firmness. My skin was glowing and it felt refreshed. Quick easy step in the morning to ensure your face looks flawless for that beautiful face of yours-- with or without make-up! My pores are on the larger size and I also noticed that this product helped minimize those as it cleaned. Would combine this with Dr. Brandt''s pores no more. Highly recommend!