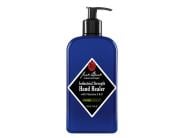 Reviews For
Jack Black Industrial Strength Hand Healer - Bottle 16 oz
$46.00
10 Results
Great Product & Superb Customer Service
This is the best hand cream I have ever found in my 60+ years. It really does heal cracked, dry skin almost overnight. With constant hand washing due to COVID-19 this is a must have. Soaks in fast, and not greasy. It has a pleasant, herbal smell that does not linger too long, unlike so many other brands. This is great stuff, worth every penny. A 16 oz. bottle will last for months. Also, one of my bottles arrived broken, and it was replaced immediately. Just fantastic customer service. What's not to like? noirablue
Verified Purchase
Healing Hand Cream
Bought this hand cream for my husband who has many allergies to creams, lotions, shampoo, detergents, etc. This is the only hand cream he will use!!! I used to get the samples for him when I ordered a product for myself so he could try it. He loves it and uses it everyday now that he has a large bottle on the bathroom counter. GREAT PRODUCT!!! Five stars! LovelySkin Customer
Verified Purchase
Best Handcream Ever! Not greasy, not smelly, works beautifully.
When I first tried a sample at a department store I was in love love love! (Until I picked up the bottle and saw the cost. Yikes! Put it right back down) But I was hooked, and once I found I could get it on sale at LovelySkin, it's been my number 1 purchase! I put it by the bedside and use it every night. Not greasy. Not stinky. Moisturizes perfectly. And a bonus: works great as a cat repellant! Something in it she doesn't like so I get the bed to myself. LovelySkin Customer
Verified Purchase
Best Hand Lotion Ever!
I have tried numerous hand lotions, and this is the best one by far! It is very hydrating but does not leave a greasy feeling on my hands. Once I put it on, I notice that my hands are hydrated but forget that I even put lotion on them! A complaint I have had with other hand lotions is that either they do not absorb well, or the smell is too strong. Neither of these are a concern with Jack Black's Hand Healer. I give this product a well-deserved five star rating!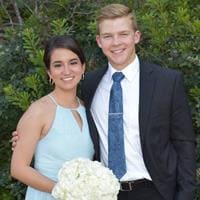 Remarkable!
I went through a large tube of another high end cream with extremely poor results. Received a sample of this one and was amazed - after the first application I could see and feel an immense difference in the softness of my hands. I wash them several times throughout the day and spend a lot of time outside which left me with dry, cracked and bleeding hands. My hands are now completely healed and hydrated since using this cream (just before bedtime!) for about a week! Beyond thrilled with this product. Cruelty-free brand and vegan formulation are the cherries on top! Will buy again and again! LovelySkin Customer
Verified Purchase
Hand Healer
I received this as a sample and really loved it. My hands are so dry from the cold weather and from constant washing and doing household chores. This hand healer is really great. It absorbs well and is not sticky or greasy like other hand creams. It made my hand soft and smooth. I will order a full size. I highly recommend this for both males and females. LovelySkin Customer
Verified Purchase
Excellent Hand Healer
My hands get rough and dry, and this hand healer adds moisture and heals quickly. LovelySkin Customer
Verified Purchase
great for winter hands
Hand healer is one of the best lotions out there for hand lotion-phobics like me. It doesn't feel greasy and barely leaves any residue behind. it doesn't leave your hands looking shiny. It spreads and absorbs easily and then just mostly disappears. It has a very light eucalyptus scent that smells nice going on, but doesn't linger. The packing is good quality hard plastic. LovelySkin Customer
Verified Purchase
WORKS GREAT!
A really moisturizing and healing lotion with a great fresh smell. Fragrance disappears as it soaks in. Both my husband & myself are huge fans of this quality product. It really works. LovelySkin Customer
Verified Purchase
Best hand cream for dry cracked winter hands
I received a sample of this and loved how it easily absorbed and helped my cracked thumb heal. I then ordered the full size! So what if it's for men. It worked great on this lady's hands! LovelySkin Customer
Verified Purchase