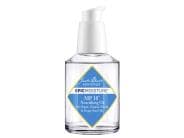 Reviews For
Jack Black MP 10 Nourishing Oil
$35.00
7 Results
Hydration
I ordered this product for my naturally curly hair to help with hydration and dry ends. I know it is for beards, but I liked the oils that was in it. It was ok for my curly hair concerns. LovelySkin Customer
Verified Purchase
Great for dry hair
I initially received this as a free sample and loved it so much I bought it. I use a couple of drops on dry/dried out hair. It smooths it out and makes my hair look a lot better without an oily/greasy look. SjudgesAZ
Verified Purchase
Nice Product
This is a nice, versatile product. It does have a more masculine smell. interesting texture
This oil is mostly silicone, so rather than an oily texture, it has more of a slippery feel. It looks oily going on, but as you massage it in, it just disappears into the skin. It has the typical jack black scent, kind of eucalyptus/floral/mens cologne. The scent is quite strong, but it does not linger. Thirst Quencher
Really does work! I previously was using Jack Black beard oil but saw this oil and made the switch, never looked back! Not only can you apply to your beard, you can also apply to your skin and hair which I love. Absolutely re-buy every time! LovelySkin Customer
Verified Purchase
Great as a Beard Oil
I've probably got 5-6 different beard oils on my bathroom shelf at the moment, and this Jack Black product is in my top 2. In fact, I like this better than the product Jack Black actually sells as their "beard oil." This is truly light and seems to get absorbed by my rougher beard than many others I've tried. If I microwave a damp wash cloth and hold it against my beard for about 30 seconds before working the oil in, it does an even better job. If I have the time, I repeat the "hot towel" treatment after I've worked the oil in, and that gets the oil absorbed even more. This oil leaves a modest shine, so the grey in my beard actually glistens. It's a good look. Great product!
I use this oil when it's very dry in Southern California or when I'm home in the winter time in the northeast. I feel it protects my skin from the elements and ensures it's properly hydrated. While it feels and looks oily when putting it on, that feeling quickly disappears. LovelySkin Customer
Verified Purchase