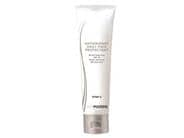 Reviews For
Jan Marini Antioxidant Daily Face Protectant SPF 33
$53.00
118 Results
Great Sun Protection
Great for acne prone skin. Goes on clear and blends in really well. Helped keep face sunburnt free even hiking in sun for hours. Did not cause me to break out at all. Also very hydrating! LovelySkin Customer
Verified Purchase
Great cream with SPF
I've been using this for years now. Good product for the skin! Love it because it has SPF, helps me with hyperpigmentation. SkincareVera
Verified Purchase
My fav moisturizer
Found this little gem at a med-spa I worked in over 5 years ago and am STILL loving the product! Smells heavenly, has great coverage and contains sun screen...what not to love? Highly recommend! LovelySkin Customer
Verified Purchase
Love the whole line
This is the topper on my face every morning. I use the complete Jan Marini line, and love it. I've been using the line for years and my skin is in great condition. HeatherH
Verified Purchase
Jan Marini Antioxidant Daily Face Protectant SPF 33
Very light and easy to apply. Daniela
Verified Purchase
Perfect Lightweight Sunscreen
Wonderful purchase. Lightweight and absorbs well. Perfect to use on sensitive skin, no irritation. It gives me good protection on my very fair skin. Usually sunscreen causes breakouts for me. but NOT with this Jan Marini sunscreen. Will make part of my everyday routine going forward. Reggiesmom
Verified Purchase
My face loves Jan Marini
A friend told me about this face sun block years ago and I finally tried it. I am sorry I waited so long before I used it. I never miss a day, even in the winter. LovelySkin Customer
Verified Purchase
Sunscreen
Wish that it feels more transparent LovelySkin Customer
Verified Purchase
Best Face Sunscreen I've ever used!
I've been investing in my skincare routine since I was in my 20's and I've always known I need to wear sunscreen on my face every day but I don't because it always breaks me out, or makes me look greasy. I've tried numerous well known and expensive brands and it's always the same story. I'm very familiar with Jan Marini products, I swear by her c-esta serum, bio clear cream, and transformation eye cream but I'd never tried her sunscreen. But after I joined a LovelySkin exclusive virtual event with Jan Marini herself! I decided to try the sunscreen and she was right - it's like no other sunscreen you've tried. It doesn't leave that weird chalky feeling like most sunscreens, it's not overly greasy, it seems a little greasy when you first apply but it disappears and leaves a velvety finish. I promise you, try this. Protect your skincare investment and wear sunscreen! Wear this one! LovelySkin Customer
Verified Purchase
Great Sun Screen
I love how it so lightweight and does not clog my pores. The best face suntan protector
I have used this product for a number of years! It has been my go to suntan protector for both travels to the Caribbean as well as for local outside time. I have never suffered sunburn using this product! It is a light cream which blends right in and doesn't feel greasy, yet provides excellent coverage. You don't need much to cover your face, either. It has a delightful pineapple perfume which I do not find overpowering. LovelySkin Customer
Verified Purchase
I have been a loyal Jan Marini dfp user for about 10 years
I have been a loyal dfp user for 10 years. I love it! Lightweight yet moisturizing and great under makeup. The only sunscreen for my face
I have used the Jan Marini Antioxidant Daily Face Protectant SPF 33 for over ten years. This is the only sunscreen I can use on my face without greasiness or breakouts or sunburn. Even with my oily skin I am able to wear this product on a daily basis. Fast absorption
I bought this because it's the same stuff that was used during my last facial. I love that it absorbs quickly and doesn't leave my face feeling greasy Jan Marini daily SPF 33
Great for after cleansing with or without a daily moisturizer on both face and neck! I personally use a non-SPF moisturizer first as I have had exfoliating facials and microneedling to my neck and around my eyes. I am 44. In my late 20s through my mid 30s, I still had combination skin and could have used this as my moisturizer and SPF protectant all in one before applying makeup, and I've used mineral makeup since my late 20s that also has sun protection. I always come back to this as it does the job without casting white undertones on my medium biracial (light Hispanic mix) and doesn't cause a breakout in my larger pore, t-zone area. I'm not exposed to harsh sun daily now but was before age 18, so I am super careful with daily protection now as melasma can occur if I'm even in Pennsylvania sunny day for 10-20 min and zero protection! LovelySkin Customer
Verified Purchase
Best spf
Not white, super fresh, love it Vgaroute
Verified Purchase
My go to sunscreen
This product is amazing. I have tried so many sunscreens on my face with poor results. Either too white, shiny, irritating, etc. It is broad-spectrum, protects my skin from sunburn with antioxidants as an added benefit. I live in the desert Southwest with intense sun. I am done searching for a sunscreen as this product is the best. LovelySkin Customer
Verified Purchase
Love this Product
I love the Jan Marini antioxidant face sunscreen! It is worth every penny. It applies very smoothly and works well under makeup. Even at the beach I use this on my face and I get zero sun on my face. LovelySkin Customer
Verified Purchase
Used for years
Excellent coverage without heaviness–very little sun damage to my skin, and I attribute that to Jan Marini. LovelySkin Customer
Verified Purchase
Love my Jan Marini sunscreen
I love this product. We recently moved to a much warmer and drier climate where sun screen is more important than ever. I've tried other sunscreens on my face before but they always felt greasy. Jan Marini's goes on easily and absorbs well–no greasiness at all. An added benefit is that my makeup glides on so smoothly. Thanks, Jan Marini! LovelySkin Customer
Verified Purchase
Great Product
I'm 68 and have been using this product daily for the last 7 years. I have pretty wrinkle free skin so far because I have been using sunscreens since they were invented, but many of them have felt like my skin was trapped under plastic wrap, even the ones recommended for my rosacea. Jan Marini has worked beautifully without bothering my sensitive skin in the least. It isn't greasy and absorbs quickly. LovelySkin Customer
Verified Purchase
Really nice SPF
I don't leave my house without this SPF. It goes on very smooth and absorbed very quick leaving your face nice moisturizing and protecting my dermatologist also recommend putting a little bit on my neck and chest. I really recommend this product. LovelySkin Customer
Verified Purchase
Great Sunscreen
I like this product very much! It goes on evenly, it isn't greasy, and once it's absorbed it doesn't leave a dry finish. I put my make up over the sunscreen and feel protected. I will purchase it again. LovelySkin Customer
Verified Purchase
Jan Marini Antioxidant Daily Face Protectant SPF 33–Great
I have used this for several years and I love it. My face doesn't get dry feeling and it protects my skin from the sun. It also smells great LovelySkin Customer
Verified Purchase
Yes SPF
Another great Jan Marini product! I use this product on days I don't use my tinted Revision SPF. It is perfect for heading to the gym or grocery store when I don't need any "makeup" coverage. It keeps my skin moist and smells terrific. LovelySkin Customer
Verified Purchase