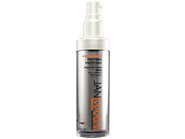 Write a Review - Receive 50 Rewards Points!
Tell us your thoughts about Jan Marini Antioxidant Daily Face Protectant SPF 33 - Pump so we can help you find the right products. With your review, you'll also receive 50 Rewards Points. Please note that it may take up to 72 hours for a review to appear on site. All reviews are subject to moderator approval.
Write a Review
23 Results
WASTE OF MONEY
this spf didn`t last a month. the pump quit working. will not buy again.
Fabulous
I have been using this product for about one year. It is really great!
Best Product- Have used it for years
Jan Marini Antioxidant is the best moisturizer/sun protectant on the market. Love the scent..use it everyday.
Sun Protector
This sunscreen has a great consistency. Love that is is a waterproof, moisturizing sunscreen with anti oxidant benefits. I wish that it was combined with a primer, though, and it had more of a matte look to it when applied. If it looked like a primer when applied (if it was combined with a primer) it would be perfect.
Love it
Smells great. Good protection in a nourishing light cream. It's the only SPF I found with antioxidants.
Best sun block
I have been using this sunblock for the past 2 years. I love that it is not heavy yet protects my skin from sundamage. I would highly recommend it.
Best Sunscreen
I wear this stuff every day. It does not feel like you are wearing sunscreen. It does not smell like you are wearing sunscreen (in fact, it smells great!). Leaves your skin feeling really smooth. Only sunscreen I'll use on my face.
Love this sunscreen!
I've been using this for a few years and it's hands-down one of the best sunscreens for the face. It has a wonderful mango smell when it goes on, but that quickly disappears so you don't smell like mango all day. It worked great in the sun in Hawaii and kept me from getting burned. I highly recommend it.
forever
I've been using this product for years and it gives my face wonderful protection and a great feeling.
Unbelievable Product!
I have used this product for the past 7 years and will probably continue using it forever. It was recommended to me by my aesthetistican who had performed a series of 6 microdermabrasion treatments on my face. I only apply once in the morning under my makeup and it lasts all day. The hyper-pigmentation has not returned. The product is light and non-greasy. It's also water-proof and I spend a lot of time outdoors -- tennis, sailing, gardening, etc. I'd skimp on other skin care products, but am willing to spent more on this because it's unbelievable!
Good daily moisturizer
I have been looking for a daily moisturizer that would protect my skin and offer anti-oxidant benefits. This one does all of that. It goes on well, sinks right in, and protects my skin from the sun. My make-up goes on smoothly over this, as well.
Best Sun Protector - Get a Bang for Your Buck
I have been searching for a product that would protect my skin from the sun. I have used other famous brand names, but I have been pleasantly surprised by this brand of facial sunscreen. When I use this product on a daily basis, it is not oily, sticky, smells like typical sunscreen, or cause blemishes. I am a happy customer and would highly recommend this product. As a matter of fact, I have received compliments that my face looks radiant with this product.
Love this product!
The sun coverage from Jan Marini is unbeatable, and the antioxidant properties are beneficial as well. The scent is clean and light.
Love at first try.
I was given a 2 oz bottle at an MS Walk in San Diego, CA. This product was the best free sample I had ever received. Sunblock is a tricky thing especially for my face. My skin did not get irritated nor did I break out. The best part is the smell, it's wonderful.
JM Sunscreen face
I LOVE this product! I do not feel greasy and I always get the protection I need from the sun damage. I have never burned despite my prolonged exposure to the sun. I will not leave my house each day without my JM30 sunscreen. Your products are top-notch. Thank You and ps--they smell great, never chemically.
great
This is a great moisterizer and sunscreen
Great product
I really like this lotion. It has SPF in it, it smells good, and hydrates my skin. Also it isn't thick like a lot of lotions with sunscreen in them are. I use this in the morning and the transformation cream at night.
How did I live without it...
This is the best Face sunprotection that I have ever used. Its soft, light and doesnt burn my eyes when I sweat. and on top of that it smells wonderful. I dont think I will ever stop using it..
Lovely~!
This product was recommended by my dermatologist and I have been using it for years. It feels great all day long and the SPF really works all day. Once you try it, you wont live wihtout it.
I Love this Stuff!
I love the way this moisturizer dries to a matt finish. It may go on shiney - but doesn't stay that way. It works very well under my minerals makeup. Would recommend it to anyone.
Best day cream I've used in years
I have been using Jan Marini for 7 months now, I have had great results with the easing of dry lines in my face. The added protection of the SPF 30 is also a benefit.
Best Moisturizer and Sunscreen - Good Smelling too
This is the greatest moisturizer and sunscreen, not oily at all and has a great scent. I use it in every morning after washing my face with the Bioglycolic Cleanser and every other night after washing my face.
Best Sunblock for your face
This was recomended by my doctor and I have used many sunblocks but this far exceeds any other. It smells great, feels great and really blocks the sun. Well, worth every penny.