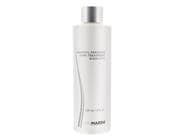 Reviews For
Jan Marini Benzoyl Peroxide 2.5% Facial Wash
$45.00
26 Results
Great for teens
Bought for my daughter and it works amazing. Her skin is clearing up. Perfect Product - Repeat Buyer (6 years)
I have combination (skewed toward Oily) skin, which feels scrupulously clean, soft and smooth after I wash my face, without feeling overly stripped of those essential nutrients. This product works better than anything out there. I've been using it for about 6 years now, I highly recommend it to anyone with challenging skin! LovelySkin Customer
Verified Purchase
Excellent!
Great cleanser! Does not dry my skin even when used twice daily. Clears up acne and my skin seems brighter and less oily. I will never be without this! I rotate salicylic, glycolic, and BP cleansers and this is the best BP cleanser I have ever used. Jan Marini Benzoyl Peroxide 2.5% Facial Wash
Overall good, but It does not remove make up. LovelySkin Customer
Verified Purchase
Amazing!!!!
I'm a 13-year-old girl, so I do break out here and there. I was using Cetaphil, but it just wasn't working for me. My mom purchased this for my brother, but he wasn't using it, so he let me try it out. I've only been using it for about a week and a half, and I can already see a difference in my skin!!! I have combination skin (some dry places some oily places), so I was worried it would overly dry my skin, but it hasn't! It's cleared up my acne without drying out my skin! I've also been using the Jan Marini Acne Treatment lotion 5% for after I wash my face, and it's just as incredible!!! Definitely recommend these products! great product
It does not lather. It is light on the skin and is working. LovelySkin Customer
Verified Purchase
So far so good
I got this cleanser after my dermatologist recommended one with BP in it. I've been using it for about 2 weeks now, and it has been so far so good! I am acne-prone with really sensitive skin, and this doesn't cause me any problems, and my face feels clean but not dry after using. I'm not sure if it is solely due to the cleanser, but I feel my acne is improved, and the bumps I had coming in before never really erupted. I usually prefer pumps for cleansers, but this one isn't so bad! The bottle allows for only a small amount of product to come out depending upon pressure so there isn't so much product wastage. I will likely be purchasing this again, hopefully during another sale! Great every day soap
I use this every night (and exfoliate on top once a week). It works great for acne. Occasionally, it can be drying, but then I just add a little deeper moisturizer after and it solves it. LovelySkin Customer
Verified Purchase
Superb wash
Absolutely love this cleanser! I am 45 years old with combination skin and still have mild adult acne, particularly around menstruation every month. This cleanser has really helped clear up my skin without drying it out. I love the way the cleanser lathers up and rinses off without leaving any residue. My skin feels clean without feeling tight or too stripped of moisture. I am extremely picky about my skin care products and have tried numerous brands and I highly recommend Jan Marini BP 2.5% Facial Wash! Great product. runnermama
Verified Purchase
Great face wash
I've used this face wash for roughly 4 years and am happy as can be with it! Jan Marini's entire line is great. I'm very simple and don't use a lot of products or wear a lot of makeup. Can't go wrong with this face wash. LovelySkin Customer
Verified Purchase
Great balance
I'm the type of person that always needs to use BP or I break out. This product is good when I have to wash my face before or after the gym. The bp is strong enough to get the job done but it's always super moisturizing. It last a long time too!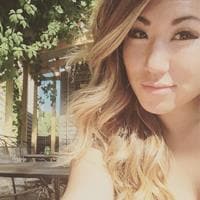 JulieYoonie
Verified Purchase
Seems like a good product
I purchased this product to replace a cleanser in the Glo Theraputics line that I have used for years, but has been discontinued. I needed a wash for daily use that has 2.5% benzoyl peroxide to combat my hormonal acne. So far, it seems to be working well and I do not find it to be drying to my skin. The price is comparable to the other line and I use it twice a day. LovelySkin Customer
Verified Purchase
Great for teens!
My daughter is an athlete and had several breakouts prior to using this product. Her esthetician recommended a product with BPO 2.5%. Found this product online and it works wonders. My daughter is happy with this facial wash. No redness and she loves this product. Her acne has calmed down since shes been using it. We tried MANY products also. I will buy this Jan Marini product forever. LovelySkin Customer
Verified Purchase
Works great for my children
Both my son and daughter love the Jan Marini teen clean products. It works! When they stop using, the acne comes back. LovelySkin Customer
Verified Purchase
Surprisingly Gentle!
My skin is super sensitive and most benzoyl peroxide products tend to leave it red. This face wash is the exception. It leaves my face feeling smooth, clean, and never over dries or reddens my skin (it actually makes it seem more even-toned). It certainly exceeded my expectations, which is pretty rare for skin products! One caveat: it doesnt really lather at all. I can see others being particular about that fact. LovelySkin Customer
Verified Purchase
Gentle acne cleanser
I have been using this cleanser for over a year. I used to avoid benzoyl peroxide products because of its painfully drying effects, but not this one. Although I still get the occasional pimple, it keeps my skin under control. I have found that higher quality products have finer benzoyl peroxide that is more effective at lower concentrations, thus not drying out skin with regular use. Be warned: you should not expect a lot of lather, it really doesn't lather at all, but I love using it with my Clarisonic. LovelySkin Customer
Verified Purchase
Best product on the market!
We tried Practive, Rodan and Fields, everything at Target, and the dermatologist. This is the ONLY product that got rid of my son's acne! LovelySkin Customer
Verified Purchase
Awesome Product!!!!
My son had really bad acne and we tried Proactive, Murad, other products and even an MD but to no avail. The owner of my hair salon suggested Teen Clean. We bought the product from LovelySkin and within two weeks, my son's acne was 90% gone and within four weeks, it was 100% gone. We were stunned and needless to say my son was very happy. My son looked like a totally different person and become more confident. I recommend this product to any person that I come in contact with that states there child is having acne problems. I have a friend (early 30's) that developed acne after giving birth; she tried the product and received the same results. I suggest purchasing the teen clean starting pack to start then purchase individual products thereafter. Note: It is important to wear the sunscreen every day. My son was trying to save us money and only wore it if the sun was out or it was cold out thus he had a major breakout. Thanks! LovelySkin Customer
Verified Purchase
Great for Teenage skin
As a young teen I used this product with the 5% BP lotion and the antioxident sunscreen. It worked very well on my young teen breakout prone skin. I had tons and tons of whiteheads and blackheads. This product used with the other products worked really well and I loved this product. Great Product - Non Drying and It Works
My two teenage daughters and I (40 something) all use this cleanser and love it. It really works for teenage skin and with adult breakouts. This is the only cleanser that I can use daily and not over dry my skin. It prevents and clears up pimples and blackheads. LovelySkin Customer
Verified Purchase
Jan Marini Wash is Great
This face wash is excellent. It has cleared my complexion up better than anything I have ever tried. I have had several of my family members order it and they say the same thing. I am sure glad my doctor recommended it. Thanks again, Janice Tipton LovelySkin Customer
Verified Purchase
Great Wash!!
This face wash has really controlled by adult acne. I have found a great product and will continue to use it. thanks LovelySkin Customer
Verified Purchase
SUPER BREAKOUT CONTROL
I have used this product as my nightly cleanser for years. I find that it helps to clear away any blemishes I may have quickly, while helping to prevent new ones. I find that the lower 2.5% dosage of benzyl peroxide works just as well as the 5% or 10%, and does not dry my skin. LovelySkin Customer
Verified Purchase
Benzoyl Peroxide Review
Great product, not many blemishes. Always works when other things fail. Does not dry out skin LovelySkin Customer
Verified Purchase
Best Face Wash Ever
Ive been using this face wash for so many years.. Definetly the best. Keeps my skin clear and I would never use anything else. LovelySkin Customer
Verified Purchase