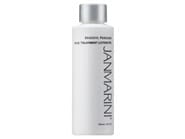 Reviews For
Jan Marini Benzoyl Peroxide Acne Treatment Lotion 5%
$42.00
12 Results
Works on Cystic Acne
I have used Jan Marini for over a decade. I'm the morning, after washing with the Bioglycolic Face Cleanser, I apply a bit of the Benzoyl Peroxide Acne Treatment Lotion mixed with the Transformation Face Cream, followed by the Antioxidant Daily Face Protectant. This is the only thing to keep my cystic acne away. At 50, I am able to go without foundation or powder! Thanks to Jan Marini, I don't have scars or dark spots. Good BP product without irritation
I use this product nightly to control acne. Does not cause redness or irritation. It doesn't always heal all blemishes, but I feel it helps prevent formation. LovelySkin Customer
Verified Purchase
Effective
BP is a very effective ingredient for acne, however as I prefer to use acne care at night, I've give up on BP—it discolored my sheets / pillow case. Beware of that, regardless of the brand. LovelySkin Customer
Verified Purchase
Results in only a few days
Bought this for my daughter after trying several other acne products. She started off using it twice a week and now is using it nightly. Her skin looks beautiful now and her friends want to know what she's using. We've ordered several more as gifts for her friends. So happy to have found this little miracle for my teenager's skin. LovelySkin Customer
Verified Purchase
great product!
It doesn't sting like any 5% benzoyl peroxide I have used in the past! I'm using it during day time only to control the initial breakout from using retin-A at night time. LovelySkin Customer
Verified Purchase
Would die without it!!
The only thing that helps my skin from cystic acne is BP. I've tried several different products in the past 10 years and this is my favorite! It's nice to know there is a higher percentage because i probably have to get a higher dose in the future. I would recommend getting the 5% first though! From someone that can only use BP i recommend this product- morning and night.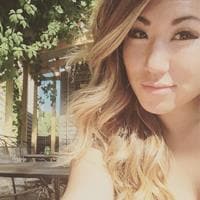 JulieYoonie
Verified Purchase
Jan Marini Benzoyl Peroxide Ane Treatment Lotion 5%
This product has worked not only for one of my daughters but all three of my teenage daughters. I just recommended it to my 13 year old niece as well. Just be careful and use white towels and white pillowcases. LovelySkin Customer
Verified Purchase
Works great
I have a sensitive skin that is clear most of the time (Im in my mid 30s). I never had problems with acne as a teenager, but started getting occasional breakouts in my mid 20s. I purchased this product about a month ago mostly as a spot treatment. For prevention, if I see my skin is getting more clogged, I will use the product esp. on my t-zone in the evening ab 2-3x week. This product works great and its pretty gentle (I dont use it too often thought). My skin has been really nice and clear lately. Highly recommend it! LovelySkin Customer
Verified Purchase
Solid choice
I was looking for a BP product, in combination with a salicylic acid product I use from Obagi. This one is a good consistency, sinks in quickly, and appears to be fighting blemishes. I have been using it for 2 weeks. It can be a bit strong at first but doesnt make my skin flake or really red or anything. I like it so far. LovelySkin Customer
Verified Purchase
Another Lifesaving Jan Marini Product!
I absolutely LOVE this product! I have been use the Jan Marini acne products on my skin for about 3 years now and they are literally lifesavers! This product I specifically use for preventing acne, rather than treating existing acne (for existing acne I use a treatment with 10% benzolyl peroxide), and I use it everywhere on my face where there isn't currently a break-out, both morning & night. If you are looking for a product like this I would STRONGLY recommend this (and the rest of the Jan Marini acne treatment products!) LovelySkin Customer
Verified Purchase
Teenagers NEED this
As a young teen I used this product on my breakout prone skin and it worked great. I loved this product and it really helped to clear up my breakouts. Review
I'm in my late 30s and still have problem skin. The Jan Marini line keeps my skin looking great and doesn't dry it out. LovelySkin Customer
Verified Purchase