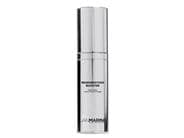 Reviews For
Jan Marini Regeneration Booster Face Lotion
$215.00
8 Results
Regeneration Booster
This is the most fabulous product I have ever used. It really works ! MatyAnn
Verified Purchase
still waiting to see results
bought this and like it so far, but need to give it more time to take affect kbcolorado
Verified Purchase
My Miracle in a Bottle
I rarely write reviews but if any product deserves an outstanding review, it is this one. I am 58 years old and have used Jan Marini Regeneration Booster Face Lotion every evening for over 10 years. The combination of growth factors and peptides has kept my skin smooth, hydrated and glowing. I am frequently asked by others what I use on my skin. This product is without question my miracle in a bottle! In addition, LovelySkin has the best price I have ever found. LovelySkin Customer
Verified Purchase
This is a magic serum
I am surprised that there are so few reviews for this booster. It helps regenerate your skin really fast and wipes away fine lines. Like all Jan Marini products, this product works! LovelySkin Customer
Verified Purchase
Im a believer.
I started using this product a little more than two years ago but took a year-long break when they changed the packaging. I dont like the pumps on any of the products. Even though I really miss the small-bottle packaging, I finally splurged and got the new pump packaging. The jury is out on the packaging but the product still has the magic. The biggest change in my skin is related to lines that build up from the sagging that happens with gravity - around my lower cheeks, mouth and jaw line. My mom calls it "cocker chops". With the booster, I am literally defying gravity. The fine webbing effect has gone away and it also makes my skin glow from the inside out. I put mine on before C-esta and use the smallest amount I can that still covers my entire face and neck. LovelySkin Customer
Verified Purchase
Disappointed
For the price of this product I expected a noticeable change in skin. I noticed nothing. neenee369
Verified Purchase
Great treatment add on
At 51 I need to and want to restore some of the luminosity I once had and was looking to Jan Marini for just that help. I use her Vitamin A mask and like it (although it can sting a little) so I was hoping I would like this too, and I do. A little goes a long way and I use it AM and PM and always add my moisturizer. I did see after about 10 days a smoothness and added clarity that I did not have before. My pores seemed smaller and all without irritation. Jan's products deliver. LovelySkin Customer
Verified Purchase
Am LOVING this after a week
I can feel a difference after just a week of using it every morning. Since I have sensitive skin I didn't want to jump into twice a day until I could see how my skin would react. I love it. My skin feels smoother and I've gotten several compliments and it's only been 7 days! LovelySkin Customer
Verified Purchase