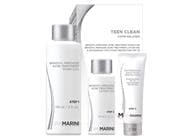 Reviews For
Jan Marini Teen Clean 10%
5 Results
Amazing
I wish I had taken before pictures. My son is 13 and has/had pretty bad acne especially in his T-zone and some on the side. We tried other products and even prescription medication to no avail. I purchased this set as a last resort. All I can say is WOW. He uses it morning and night (no dryness) and his skin has improved 100 percent in just over a week. He is so happy. LovelySkin Customer
Verified Purchase
Kristina
Very good product !!! Used many other products but this one by far was the best, very happy with this product LovelySkin Customer
Verified Purchase
My son has clearer skin!
My son is going through puberty and is definitely experiencing the transition. I have tried several over the counter products and none of them were effective. We decided to try Teen Clean and it has cleared his skin completely. I love Jan Marini products and this one is the best fot teenage acne! He has a clearer brighter completion.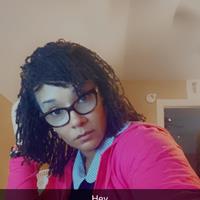 13 yr old daughter swears by this brand!
My daughter hit the hormonal stage, and not happy about the blackheads and small blemishes. Jan Marini teen clean changed her skin's appearance within the first week! No exaggeration. Her skin is so clean and creamy looking. Has used for 7 months, and tells me she has to use only 2x a week to keep her flawless results. She finds if she uses more than 2x per week her skin tends to dry in the T zone. Seems pricey, but really truly does the job! Happy teenager and happy mom. My son feels so good about his skin!
I wish I had found this product sooner, intead of wasting money on products that didn't work! LovelySkin Customer
Verified Purchase