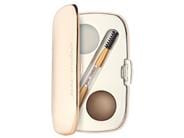 Write a Review - Receive 50 Rewards Points!
Tell us your thoughts about jane iredale GreatShape Eyebrow Kit so we can help you find the right products. With your review, you'll also receive 50 Rewards Points. Please note that it may take up to 72 hours for a review to appear on site. All reviews are subject to moderator approval.
Write a Review
25 Results
The year of the brow
I have used Jane Iredale "It bitty brow kit" for several years. I was the blond but as years past my brows became more ash. This is perfect.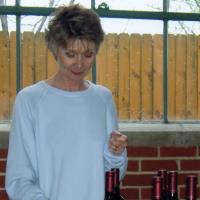 Florence
Verified Purchase
Most natural and easy to apply eyebrow color
This brow color kit gives me, a very fair blonde, the most natural brow look of any product I have tried. My brows are getting thin now that I am a little older and this color really fills them in well. Best I've Used
I had been looking for a product that would look more natural, that would look as good at the end of the day as it did at the beginning. This is a very good product in that regard. So many times products look clumpy or have faded by the end of the day. This has good staying power. I have a darker, medium toned natural brow and tend to like to go a bit lighter for my product so as not to make my brows look harsh. I purchased the ash blonde color and it is perfect and with no unwanted warmth. I will repurchase. LovelySkin Customer
Verified Purchase
Best Brow Powder
This brow powder is the best I've ever used. The brush is perfect and the fact that wax, powder, and brush are in a great compact is a plus. I am also pleased with the color PatriciaEE
Verified Purchase
Soft, natural brow color
Blond blends well with my brow color. No flaky mess, just natural looking brow with no bare spots. Love it! LovelySkin Customer
Verified Purchase
Jane Iredale Brow Greatshape Brow kit
I bought this for my blonde brows. They have gotten sparse on me as I get older. I don't like a drawn on look so decided to try this product. This kit is one of the best I have used. I love the color. The small brush that comes with the set is perfect for getting just the right amount and making my brows look like they used to. I can feather the color for a perfect look. Great product! LovelySkin Customer
Verified Purchase
Excellent eyebrows!
This is easy to use and my eyebrows never looked better. LovelySkin Customer
Verified Purchase
Amazing!
I cannot find the words to express how much I love this product! It's the perfect shade, compact and travels perfectly. The wax is smooth and goes on nicely doesn't dry and flake. Highly recommend! LovelySkin Customer
Verified Purchase
Good
I do like the color and staying power of this product, but it caused me to break out under my eyebrows almost immediately. After I discontinued use, the breakouts stopped. Gave the compact to my sister who has had no such problem and loves it. Just not for me. LovelySkin Customer
Verified Purchase
Jane Iredale Great Shape Eyebrow Kit
Another fantastic product from Jane Iredale that you just know you're going to love! Keeps my sparse brows natural and fuller looking, and the gel keeps them nice and neat. I bought the blonde color, and I have med. brown brows, it's a perfect color, not too dark and certainly not too light. I was never much of a brow grooming person and this is easy to use and what a difference it makes as a completed look to enhance your eyes. LovelySkin Customer
Verified Purchase
Perfect, easy eyebrow enhancer
I love this product! I use the brunette which is not too dark and has a bit of taupe to it so it blends perfectly. I am not skilled at makeup application, but even I can use this - you simply apply a little of the wax to your brows and then take up a small amount of the creamy powder in the slanted brush. Apply and then use the spoolie on the other end of the brush to blend. Quick and easy. Looks very natural. LovelySkin Customer
Verified Purchase
Like it
Just bought this for a second time. Goes on smooth and blends well. LovelySkin Customer
Verified Purchase
Eyebrow kit
Wonderful product. LovelySkin Customer
Verified Purchase
I love this eyebrow kit!
Finally, an eyebrow product that works for me and looks natural. I have a couple of trouble spots where my eyebrows are not full anymore. I used to wear really thin eyebrows. Now, I am letting them grow in to a fuller, more natural look. While this is taking a while, I am so happy I found this product to fill in the areas that are not as thick or as full as I would like them to be. The angled brush is great for accentuating the arch and the wax keeps the color and look all day long! LovelySkin Customer
Verified Purchase
Best Product for Eyebrows I have used!
This product works perfectly for me. I have a sparse eyebrow and have little luck finding a product that remains on for more than a few hours. I hate to reapply makeup repeatedly during the day and this prevents the need for me to do that. The color is perfect and the 2 part system is easy to apply, and the color remains intact. I love it. LovelySkin Customer
Verified Purchase
Best brow powder ever!
It goes on effortlessly and stays on! Looks so natural! LovelySkin Customer
Verified Purchase
My must have
I was introduced to this during an amazing facial and eyebrow wax at a resort about 8 months ago. I'm still hooked! I use the blonde shade and it's amazing what a little definition can do for your face structure. The waxy side of the kit works wonders to hold the color and shape. The tint is perfect, not too much for everyday but can be layered for drama. LovelySkin Customer
Verified Purchase
Definitely a Great Shape
I love this eyebrow kit. It really makes my eyebrows look fuller which is a good thing since I'm older and they are thinning. As others have said, the applicator could be improved upon, but I have another type that has a good spoolie on one end plus an applicator on the other. I use the JI to first apply the wax with the applicator end and smooth it out with their spoolie. I then use the other applicator to apply the color and smooth it out with that spoolie. I get a nice natural look. I have tried a lot of different eyebrow gels, powders, etc. but so far this is my favorite. LovelySkin Customer
Verified Purchase
Great for travel!
I travel often and purchased this to use when I'm away from home. It's perfect for that purpose. I only wish the wax side was a lot smaller, and the brow color was larger since I use far less wax than the brow color. Otherwise, I'm very happy with this purchase. LovelySkin Customer
Verified Purchase
Favorite
This has become my favorite brow product! It looks natural and applies well. The brunette is the same shade as my eyebrows, so it's a perfect match. However, I did have to buy another full-size eyebrow brush because I knew that little tiny brush that comes with it wouldn't be enough for the brow powder AND the brow wax, so I recommend doing that. LovelySkin Customer
LovelySkin Employee
Easy
Easy to use and stays on. LovelySkin Customer
Verified Purchase
I have brows again!
As someone who is going on 70 years old, I am suffering from the effects of having plucked my eyebrows over the decades. They are now thin and fine, and regrowth does not occur. This is the first eyebrow combo that has worked to give me brows again. The only complaint that I have is the small size of the brush. I have become used to it with time and feel that the benefits, including lasting all day until removed at night, are well worth it. LovelySkin Customer
Verified Purchase
Good eyebrow cream
Used the old eyebrow cream but it was too big to take travelling. Hesitated to buy this because of price (love, love Jane Iredale products but pricey so usually wait until they are on sale). Bought this and really like it very much, although I wish it came with an extra brush. And it is small enough to take travelling. Also have the eyebrow stick for when I am in a bigger hurry. LovelySkin Customer
Verified Purchase
Wonderful Brow Kit
I absolutely love this new brow kit from Jane Iredale. It is simple to use and once applied looks great. Plus, the price is great. Provides lovely color for your brows. Kimberly
Verified Purchase
BLONDE
I am giving this 5 stars for several reasons even though I wish instead of the wax, a brow or lid highlighter neutral color was included instead. Maybe I'll incorporate the wax but it'll be a "chapstick in a pinch" for now. I have sparse, over plucked eyebrows. I spend little time doing my makeup. What works for me is the spiral brush that comes in this kit. I simply use that brush with the powder, brush it on my brows & it is the easiest & most simple brow application I have ever used. Looks 100% amazingly natural & gives just enough color & substance to help my face look "framed" and not so washed out (no brow look - ugh). The compact opens & closes easily & the mirror is good quality. The compact is thin & less than 3" x 2" so I might continue using this as a travel mirror even when the contents are gone. LovelySkin Customer
Verified Purchase