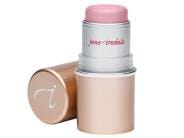 Reviews For
jane iredale In Touch Highlighter
$30.00
9 Results
jane presale in touch highlighter
love this product. light color for cheeks and even on lips LovelySkin Customer
Verified Purchase
Elegant!
It's so creamy and light! I love the color it's just enough! LovelySkin Customer
Verified Purchase
Touch highlighter
The highlighter was not noticeable on my mature skin. I have fair skin, I do use coverup on my freckles and blemishes. I also like to use some blush for color. I prefer the JI eye highlighting pencil. Glowing radiance
I have been debating about buying this product for a long time and I have to say I am so glad I tried it. It is the perfect glow of healthy young skin. I love how there is an absence of color and no sparkles. Its just a pretty photo ready sheen type glow. It works great for highlighting cheek bones and the bridge of my nose, it adds just the right amount of light just where I need it. The amount of the product could be a little more for the price, but it does take very little so it should still last a while. LovelySkin Customer
Verified Purchase
Very Nice! Flatters!
I am loyal to Iredale's basic cosmetic products as a matter of good skincare...Tried this particular item on a whim & it is quite flattering; provides a subtle boost to highlight fair/medium mature skin (almost 56yrs). I was skeptical that it would be too 'shiny' and show up flaws rather than flatter...I was pleasantly surprised how it flattered my bone structure & also enhances the eyes...thanks for bringing it to my attention as a promo! LovelySkin Customer
Verified Purchase
Great Highlighter
I really liked the way it gave my face a glow around my checkbones and down the bridge of my nose. So far I've been really happy with her products.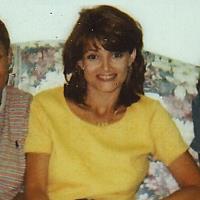 Jane Iredale In Touch Highlighter
First JI product I don't love. I thought this would be super creamy and glide right onto my skin. Not the case. Very dry, you have to apply it with a brush, then rub in. Very, very shear and a much smaller than I thought it would be. LovelySkin Customer
Verified Purchase
So so
I am kind of disappointed with Jane Iredale products. I expected much more. I have used better products than these, so it is not worth it the change to JI. This particular products is just fine, too dry and illuminates very soft. LovelySkin Customer
Verified Purchase
A Great Highlighter!
First of all, Jane Iredale makeup products are the best, and this is no exception. I purchased this primarily because I wanted more definition to my cheekbones without a heavy makeup look. This worked amazingly well. After my powder base, I apply this as a line just below the cheekbone, then blend upwards lightly with my fingers. It blends very well (although you have to rinse your fingers afterwards). I follow with blush and a finishing powder. The effect is amazing. This product totally gives a beautiful definition to the cheekbone, which is amazing since it looks and goes on so sheer. Give it a try, you won't be disappointed! LovelySkin Customer
Verified Purchase