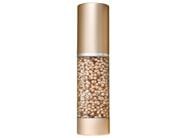 Reviews For
jane iredale Liquid Minerals
$50.00
137 Results
I like this product!
The more I use this product (this is my second bottle), the more I like it. It's a little different texture but once it's thoroughly applied, the coverage is what I like which is light to medium. I have sensitive skin and I've had no irritation. I actually think it's improved the overall appearance of my skin. LovelySkin Customer
Verified Purchase
Best Foundation
This foundation by Jane Iredale is by far the best. It's lightweight and covers well. I have aging skin, and it doesn't stick into my creases. I can layer it to get a heavier look on date night and special occasions. Won't ever wear anything else! LovelySkin Customer
Verified Purchase
Best Ever!
I've been using Liquid Minerals for years and love it! It has a light, natural coverage and works especially well for daytime. If I want a heavier coverage, I mix in a little bit Jane Iredale's GlowTime foundation. I was introduced to Jane Iredale at a spa, Rancho la Puerta, and will use this forever! Highly recommended if you like a natural look. LovelySkin Customer
Verified Purchase
Keeps my skin clear
Liquid Minerals is very gentle on my sensitive skin. Application is tricky. I cannot use the Jane Iredale primer to facilitate because it gives me tiny red bumps here and there. I initially tried applying using the JI sponge with less-than-satisfactory results. I then ordered the Jane Iredale foundation brush and that made application easier and smoother. As the day progresses, I sometimes find tiny granular residue where the foundation was applied and need to brush it away with a soft, fluffy brush. The coverage is sheer, so if you're looking for medium to full coverage, this may not be the product for you. A+ for skin health, C for ease of application and appearance overall. DixieDiva
Verified Purchase
Lightweight feel good makeup
This product provides very light coverage. Helps even skin tone and lasts all day. Does not rub off on clothes or tissues! LovelySkin Customer
Verified Purchase
Great texture and medium coverage
I like how this really soaks in and doesn't leave creases. It is a little gooey at times but eventually it all soaks in. I do not break out when I wear this and I simply adjust colors from summer to winter as my skin color changes from the sun. I didn't give it a 5 because it is missing an SPF requiring me to use another product. DaisyLu
Verified Purchase
Glow
Have been using and loving it for over 5 years now Anna411
Verified Purchase
Liquid Mineral
Love this foundation. Covers but looks natural. LovelySkin Customer
Verified Purchase
lightweight good coverage
Love this foundation as I have very dry skin it goes on smooth and feels so lightweight and coverage is great. Will buy again Does Not Hydrate Skin
The color match of the minerals was good but I was hoping the formula would be more moisturizing. With this price tag I was expecting better results. My skin was still dry after use. LovelySkin Customer
Verified Purchase
Great product
I like how this foundation looks and feels! It doesn't look caked on and yet covers well. It's a bit pricey but well worth the money! I will purchase this again LovelySkin Customer
Verified Purchase
JANE IREDALE MAKEUP IS THE BEST~
I struggled finding good quality products that wouldn't cause irritant or break outs on my skin. I'm naturally oily during the summer time especially so needed makeup that would be light but not clog my pores. My dermatologist recommended this brand 10 years ago and I haven't looked for another brand since! It's hard to find around here at the stores so I always order from the convenience of LovelySkin. If you have oily skin, need a great makeup that won't cause you to break out, appear caked on - look no further! LOVE JANE IREDALE MAKEUP! KATRINASKIN
Verified Purchase
Favorite
I have repurchased JI liquid minerals at least 5×. There is no denying how pricey it is but the clean ingredients and flawless finish it gives is still a no-brainier for me. KristinHT
Verified Purchase
Light with full coverage
Love this foundation! Lightweight and smooth to apply but has full coverage, only foundation for me as it looks like I'm not wearing make up! Natural, light coverage
This provides natural, skin-enhancing coverage with healthier ingredients. It is easily applied with fingertips and is buildable without looking cakey. LovelySkin Customer
Verified Purchase
Sheer, sheer, sheer!
I love this for day wear. I work under harsh lights and this covers my skin delicately. Although it appears both in daylight and at work that I am wearing NO foundation, it is there, causing compliments from others on dewy-looking 'bare skin.' It FEELS as light as it goes on, and sits well on my facial lotion, which I allow to sink in before I apply this. Love, love, LOVE the results Good coverage but a little flaky
I'm not sure if I like this better than my powder from Jane. It gets to be a little flaky and doesn't seem to stay on as well as the powder. I might try a setting cream and see if that helps. CourtneyL
Verified Purchase
Great Base Makeup
This goes on smoothly making your skin look and feel soft and velvety. It doesn't settle in smile lines like most makeup. LovelySkin Customer
Verified Purchase
Best Foundation
I have used jane iredale for years after being introduced to her line in my dermatologist's office. I really like the liquid minerals as it is not heavy on my skin. If I feel I need more coverage, I dust over it with her pressed minerals. Mature skin doesn't need heavy coverage, accentuating wrinkles... Liquid Minerals is perfect for such coverage. LovelySkin Customer
Verified Purchase
Jane Iredale Liquid Minerals
I so wanted to love this product, however.... I cannot apply it without the little globs accumulating on my face. I have watched the videos, tried using the flocked sponge and a brush to no avail. I bought a bottle years ago and ended up throwing it away out of frustration. Recently, I decided to give it another; the idea of it seems so perfect for my skin. But, no luck. If anyone at LovelySkin can advise me on this problem would certainly appreciate it. Thank you DixieBird
Verified Purchase
skin perfection
I love this product because it is light but covers well and gives my face a simply beautiful glow. Good for oily skin too
This is great for oily skin because it hydrates without any occlusive ingredients. This provides light to medium coverage, minimizes pores and is non-irritating. To get light/medium coverage I pump onto my hands and tap/pat the product on to my face with my fingers this tapping patting motion breaks up the color and blends the foundation at the same time while on my face. This tapping technique uses less product and provides even application from the start with out needing to build up. I find that mixing it prior to applying to the face gives a very sheer effect and you use more product and application is not as even. I have totally switch over Jane Iredale foundations. I have 3 types, and my skin has not looked this good with and with out makeup in years. My skin is no longer inflamed skin, and my pore size has drastically reduced. Jane Irdale Liquid Minerals
I love this product because it is light with good coverage with out drying your skin. Seems as if something changed
I'm afraid I won't be making this purchase over. To me the coverage is zero, like a transparent serum. Also the beads do not seem to liquefy easily. Felt like a few fibers on my face. I have been using this product for years and was very happy with light and smooth coverage. I'm wondering what changed. Amazing coverage!
Wonderful product for individuals with skin blemishes or struggling with acne. Lightweight formula and great all day coverage. I love this makeup! LovelySkin Customer
Verified Purchase