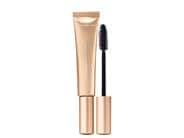 Reviews For
jane iredale Longest Lash Thickening & Lengthening Mascara
No irritation, long and thick lashes
My lashes are sparse. This mascara works beautifully with zero irritation of my eyes. Makes my lashes look thicker, and naturally lush. All day wear, no smudging. Removes easily. OnTheMesa
Verified Purchase
I Love This Mascara
I use this mascara with the Jane Iredale lash conditioner/extender and it does not flake. It stays fresh longer than any others I've tried and does not irritate my sensitive contact wearing eyes! I won't be without it now and the best part is that I no longer need to consider false lashes because the combination of the two products truly work that well to plump and extend lashes! Disappointing
I love Jane Iredale makeup overall but I received this mascara and I was really disappointed, maybe I received a bad batch? The mascara was pretty dry for being new and it has some weird consistency. Love it
I love the mascara. It gives me longer lashes and darker. Price is kind of high but worth it. LovelySkin Customer
Verified Purchase
It's a good mascara
It's Good but not great. I think the brush is way to small and the mascara is a little to thick. When I use it with the eyelash conditioner and then this mascara, I get great results. Mascara
I really like this product, it is so light on my lashes and feels very good. It does not make my eyes itchy like other brands. Would recommend it. LovelySkin Customer
Verified Purchase
Must have!
Great Mascara! It is super paired with the conditioner! LovelySkin Customer
Verified Purchase
Hmmm...
This mascara just didn't extend or volumize my lashes. Bummer LovelySkin Customer
Verified Purchase
Good for us mascara!
After receiving this mascara as a generous sized sample, I'm hooked for several reasons. First of all this formula doesn't irritate my eyes. And it does not flake off or leave raccoon eyes. Plus it comes off easily without rubbing. This will be my go to & has replaced my tubing mascara. Love Jane Iredale products!! Teresa1955
Verified Purchase
Great for lengthening
This mascara goes on nicely and makes my lashes seem longer and fuller. It's just about as waterproof as I hoped. PatriciaEE
Verified Purchase
Does not smudge
I waited far too long before trying this perfect mascara, it does just what it is intended to do, and I know longer have smudges under my eyes.. Gabrielle
Verified Purchase
Jane Iredale''s Mascara
I have purchased this mascara a couple of times. I personally love her makeup line very much. I like this mascara but don't like the packaging. When I pull wand out of the tube, some mascara gets out of the tube. I feel the mascara doesn't come out clean and there''s waste. Other than that, its a great product. easy on the eyes. Can reapply for more dramatic effect, less if want it subtle. I feel good that it''s an all natural product going on my eye area. LovelySkin Customer
Verified Purchase
JI Mascara - WOW
First time user of Jane Iredale mascara, and I am very impressed.makes my lashes look thicker and longer. Satisfied customer. BeachyKeen
Verified Purchase
Love
I love this mascara, and the brush that comes with it. The mascara never flakes. LovelySkin Customer
Verified Purchase
Great Mascara!
Love this mascara! LovelySkin Customer
Verified Purchase
Works well with my eye issues.
I have a lot of eye issues and frequently use eye drops. While this mascara is not waterproof, it still stays "intact," doesn't flake off and I don't end up with smudges around my eye. I've tried a lot of different mascaras and this one works the best. I would give this 5 stars if it wasn't so pricey. LovelySkin Customer
Verified Purchase
NOPE
For the price, I was expecting so much more. It did nothing for my lashes. LovelySkin Customer
Verified Purchase
Love!!
I feel like I'm putting vitamins on my eyelashes! It works! My lashes are so full and long!! LovelySkin Customer
Verified Purchase
jane iredale ongest lash thickening and lengthening mascara
This mascara is super for length and definition. Love the healthy aspect of this product. LovelySkin Customer
Verified Purchase
A good healthy mascara
While I have to admit this doesn't work quite as well for lengthening and thickening as other brands, I find it is less irritating and very natural looking. My eyes are getting more sensitive, partly due to thyroid issues, and I find that Iredale products work well and cause irritation when I wear them. I also find it helps to use the white lash builder and conditioner that Iredale also puts out. Used as a base, first, it makes the mascara perform better and lashes look fuller. Disappointed
Mascara did not thicken and lengthen as described. LovelySkin Customer
Verified Purchase
Disappointed
Wish I could say I liked this product but I was very disappointed. A very drying mascara and pulling the brush from the tube wiped off most all of the mascara! Did nothing to enhance my lashes. Would not recommend. LovelySkin Customer
Verified Purchase
Nice mascara
This brush and mascara does a nice job of lengething and separating. It removes easily and completely with make-up remover or lotion and wash cloth and water LovelySkin Customer
Verified Purchase
Nice lashes
One of the best mascara products I've used. Long lasting, no clumping, doesn't smear. LovelySkin Customer
Verified Purchase
Jane Iredale mascara
Best mascara I have EVER used and I've tried many. This mascara never flakes. The brush is think and rich and helps to define your eyelashes. I will never use another mascara. LovelySkin Customer
Verified Purchase