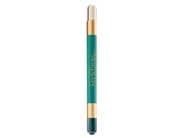 Reviews For
jane iredale Mystikol
11 Results
Dried and Clumpy
Not happy with this at all. Both ends are mostly dried and it comes out on the applicator in chunks. I thought it would be convenient and easy, but the only thing it did was create a mess. I had to clean up on my counter and cloths. LovelySkin Customer
Verified Purchase
Great product
After using another type of jane iredale product, I ordered these other colors for my lips. I put lip conditioner to fill lines, lip balm, then used jane's pencils to fill in a color. It looks subtle like a gloss and naturally makes a lined lip. LovelySkin Customer
Verified Purchase
Great color, poor applicator
I love the color, but the purple side does not pick up the powder well and so it is very difficult to apply. The pink side doesn't seem to have this same problem. I wouldn't buy this product again. LovelySkin Customer
Verified Purchase
Worst product ever
I took a chance on this product because I love the regular pencil eyeliner from Jane iredale, even though it didnt really have good reviews because I wanted the color. Bad choice! The pencil broke on the second use. The shadow side of the pencil broke completely off and its almost impossible to get any color on the brush from the other side. Pretty much like a crayon eyeliner tool that breaks and isnt consista with application. Waste of money. LovelySkin Customer
Verified Purchase
Versatile Uses
I enjoy how easily the color is applied and stays in place all day.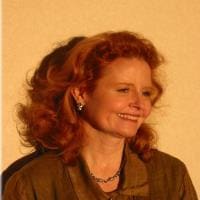 JackieA
Verified Purchase
Soft brown color
This product creates a soft line, more of a smudged look than traditional eyeliner. I have this in several shades, but the dark brown and the gray are the most versatile. LovelySkin Customer
Verified Purchase
Love the quality.
Soft and does not pull skin when applying around the eye. Other reviews state it is difficult to apply, so I practiced on the back of my hand first. And that did the trick. LovelySkin Customer
Verified Purchase
Jane Iredale Mystikols
This is a sleek product and travels well. It goes on well but I have found that I need an eye primer on first otherwise it smudges. This is my second Mysyikol purchased and I do like it better than an eyeliner or even shadows. Messy!
I was highly dissapointed with this product! It is VERY messy because you dip the applicators in powder eye liner. It goes on very thick. Not to mention, the tube broke where the threads are, so I was unable to secure one end of the eyeliner. Not impressed! LovelySkin Customer
Verified Purchase
Needs improvement
This could be a great product. I had a bit of trouble with the application because it had way too much product on it and I had to wipe most of it off to get the look I wanted. I feel like lots of the product is being wasted. It does having staying power and with a little work you can get it to look great. LovelySkin Customer
Verified Purchase
Soft Look
I love this look as an eyeliner. They are beautiful colors and gives a soft look to the eye. It is a little tricky to work with but worth the staying power. Once applied, I blend quickly but lightly with my eyeshadow brush to blend. It lasts all day no smudging. LovelySkin Customer
Verified Purchase