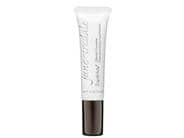 Reviews For
jane iredale Zap&Hide Blemish Concealer
$29.00
8 Results
Great Product
I used this product for the first time and can't say enough good things about it. It not only covered the blemish but healed it very quickly (practically overnight). I have used it a couple of times and gotten the same results. This is a great product to have on hand. Almost invisible on my skin and great coverage
This concealer is excellent at covering and blending. And, it helps heal the blemish quickly as well. Recommend this to anyone needing to cover particularly red, irritated blemishes. Blemish Concealer that Works
I struggle with blemishes popping up at the most inopportune times. This concealer really helps hide them and helps heal them quickly. LovelySkin Customer
Verified Purchase
Works!
At first when I tried to apply, I made several attempts at pressing the tube and nothing happened. I thought maybe I was doing something wrong. It finally came out, and since then, I've had no trouble with the application. The applicator nozzle feels cool, making it soothing and the tint covers well. Although I am fair skin and got the lightest color, I thought at first it was too light, but I think it's going to be OK. It really does help get rid of breakouts much faster than if left to their own cycle. Plus, it helps you not pick at it because it soothes and does it's magic! LovelySkin Customer
Verified Purchase
Zap & Hide
The blemish concealer is very light in color and does not blend in with my skin tone. The blemish concealer also fell out of its tube. The tube is defective since I can not gradually move the product in and out of the tube. The clear balm feels greasy. LovelySkin Customer
Verified Purchase
Blends Well
This is the first time Ive purchased this hide stick. I was very pleased that it covers well and blended into my skin beautifully. LovelySkin Customer
Verified Purchase
It Covers Pretty Well
It seems to cover pretty well and is easy to use LovelySkin Customer
Verified Purchase
This is so good!
Just like it says, one side zaps and the other conceals...works the same day to diminish and eliminate spots! LovelySkin Customer
Verified Purchase