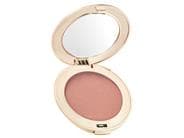 Reviews For
jane iredale PurePressed Blush
$30.00
Natural look
This blush is easy to use and looks very natural. LovelySkin Customer
Verified Purchase
Natural blush
This is a beautiful blush, very natural skymom5
Verified Purchase
Pretty blush
Before I purchased I had received a sample which is why I bought. The color is beautiful but I had to laugh a little how small the compact was. I'll use it for travel but for everyday use the blush will be used up quickly.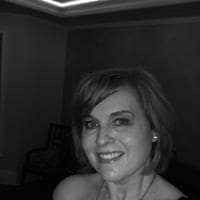 Lovely long lasting blush
I Love Jane iredale blush in Awake. It's really pretty and easy to apply. Stays on all day and makes me look refreshed. NurseAnnette
Verified Purchase
Perfect daytime blush
I love this blush. It is perfect for daytime, and looks so natural. It's perfect for those of us that have oily skin. Beautiful color
I love the color whisper! It's amazing! I've been wearing it for years! I highly recommend for anyone with sensitive skin as well. LovelySkin Customer
Verified Purchase
Best Blush!
I have been using Jane Iredale PurePressed Blush for a long time. After applying Youngblood rice setting powder, I use this blush. It looks very natural and pretty. I use the shimmer type, it depends on the color. LovelySkin Customer
Verified Purchase
Barely Rose Blush
Natural healthy glow. Nice clean product. LovelySkin Customer
Verified Purchase
Very pretty blush
I'm happy with the blush and ease of use. JI powders never disappoint. LovelySkin Customer
Verified Purchase
Pure Pressed Blush
I love everything about Jane Iredale blush, especially the color Barley Rose! It's not too pink or peachy it's just perfect! All of the powders are natural looking and stay on all day, even while wearing a mask! Will never wear anything else, please don't discontinue my go to color. LovelySkin Customer
Verified Purchase
Great summer blush.
Love the color. Jane iredale makes a wonderful blush. This is great for summer , especially on live skin. Ljpatton
Verified Purchase
Rosey Cheeks
I like the color Awake very much. The nice feature is you don't need a lot. A little bit gives you a nice bright look. I paired it the J. I. lipstick Ellen and I think it's a good combo. LovelySkin Customer
Verified Purchase
Beautiful rose gold
The color of this blush was exactly what I was looking for. It is heavily pigmented so you don't need much to get the perfect blush. I was surprised that the compact was made of a cheap feeling plastic. BeautyGirl
Verified Purchase
Pure Pressed Blush
I really like the jane iredale makeup products. The Purepressed Blush when applied on the cheeks lasts all day long. The colors are very nice. I have used the blush for several years. A good product. I LOVE JANE!
I have used Jane Iredale pressed blush and foundation for years and have never changed; it's terrific on the skin, you don't feel you are wearing it; it has SPF, and it LASTS! The blushes and foundations are true to shade description (closer than most all others). Only downside is the price. It's time they come down a bit for affordability for most of us. (I get it when it's on sale!) Great
I like the color and texture. I will be buying again LovelySkin Customer
Verified Purchase
Little goes a long way
Purchased the Barely Rose color and it is a perfect shade of a freshly pinched cheek! Very natural "blush" of color—not too mauvey. Use sparingly and blend well for a natural look. SurpriseNancy
Verified Purchase
Long Lasting!
This jane iredale pressed blush is really great! The powder is very saturated, so you only need a very little amount on your brush. It also has amazing staying power. Highly recommended this blush! LovelySkin Customer
Verified Purchase
Lovely color and feels great!
I've used Jane Iredale products for a few years now and really like them. The quality is great, they go on well, feel lovely, and the colors are beautiful. Highly recommend! LovelySkin Customer
Verified Purchase
Elegant finish
This blush is amazing. I started using jane iredale makeup over the past year but had yet to try this blush. So glad I did. It is highly pigmented so a little goes a long way, but it is the beautiful finish that makes it a winner. Another great jane iredale product. Lucygirl
Verified Purchase
Beautiful blush
Amazing quality and colour. Great payoff. Very classy packaging. Will repurchase in other colors. JANE IREDALE blush
I love this blush, it's expensive but a great product. It would be nice if they could sell just the cake color product without buying the whole compact. LovelySkin Customer
Verified Purchase
The compact case is not durable, color is good
Because I like the color so much, I've purchased several of these despite the fragility of the case. I have just a few things in my cosmetic bag and it stays in my vanity drawer unless I'm using it, so I know it's not from jostling or mishandling. Consistently, before I've finished the product, the hinge between the top and bottom will break. If you do need to travel, you're taping or wrapping with a rubber band to keep the blush from getting everywhere. For this reason (and the high price), sadly, I'll be sourcing a new brand. Perfect
I really like how I don't have to use a lot of this to get just the right amount of color. It lasts a long time and the color is amazing. DaisyLu
Verified Purchase
Love the product
It is a good quality product. Definitely met my expectations.