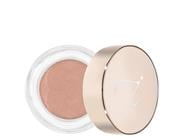 Reviews For
jane iredale Smooth Affair for Eyes
$32.00
Love
Smooth. This is perfect alone or as a primer/base. It doesn't bother my gas-perm hard contacts either. LovelySkin Customer
Verified Purchase
Smooth, feels good, too shimmery
As a base for eyeshadow, this product feels smooth and goes on well. Unfortunately it's too shimmery for my over-50 eyelids and highlights the crepe-lines. I would love the color Naked in a matte version of this product. Krisbabs
Verified Purchase
I'm conflicted over this product.
I love to wear eyecolors that do double-duty. I live in Florida and it's hot and humid here so I like to keep my makeup simple. My eyelids are crepey so I like to wear something that will cover up the darkness and veins and smooth out the crepiness. This product is not really what I expected. It feels very greasy going on and looks nice for a few hours but then seems to fade away. And I could never imagine putting a powder eyeshadow over this as I just don't feel like the texture would allow the powder to grip. This is definitely not my favorite eye primer and would probably not repurchase. sueeich
Verified Purchase
Perfect eyeshadow base
This is an amazing product! I use it as an eyeshadow base and it keeps my powder shadows perfect throughout the day (even in very warm weather). For me, the "canvas" color works best. Very importantly, it is not drying and other shadows layer and blend nicely together. It is truly a great find. LovelySkin Customer
Verified Purchase
Gentle Eye Base
I haven't worn an eye base for a long time, but decided to give this a try. It is very gentle and gives my eyelids a nice base for applying shadow. It doesn't crease, and works well for my 'sometimes' sensitive eyelids. I apply with a small brush. SimplyMe
Verified Purchase
Lemon was a waste of my money
I have slightly red/brown eyelids from using Latisse and hoped that the Lemon Smooth Affair would help to cancel out the redness while at the same time provide a base for my powder eyeshadows. This is not matte as described but has some sheen, and it is not a smooth sheen. Even when layering powder eyeshadow (light brown) over it, it negatively affects the texture of the eyeshadow, not smooth like it is when I never used primer. Today, I used my Glow Time BB cream in BB5 (gold undertone) all around my eyes as a primer, and it worked much better than the Smooth Affair. I'll do this from now on. I've thrown away my packaging, so I can't return this, so it will go into my pile of mistakes. I am tempted to try the canvas because I use another brand of creme shadow that is similar in color but am afraid that the same texture problem will be there. LovelySkin Customer
Verified Purchase
Not for me
I thought you get what you pay for but not with this one. I got the shade naked. It is exactly naked, like nothing on lids (not like the picture has a peach tone), not easy to smooth out, hard to apply eyeshadow evenly on it. I like the ingredients though. I'll keep it and mix with eyeshadow cream or as a highlighter. I didn''t see the results
This product is supposed to prime your eyelids and help your eye makeup stay on longer. I did not notice any difference when I used it. I was hoping that the color peachy colored Canvas would be a nice natural color to wear by itself, but I didn't even notice the color on my lids. LovelySkin Customer
Verified Purchase
Used for a long time
I have used this for a number of years. I place it on the eyelid before eyeliner and eye shadow. Recently, I have used it alone to add a little color to my eye. The color I ordered is the same name as I have always used, but appears a little darker. I have not opened as I still have some left in my current container. Nickann
Verified Purchase
Great coverage
I love these smooth affair eye creams. I have ordered Naked in the past and wanted to explore another color. You can wear it alone or use it as a primer, I do both. Will reorder again. LovelySkin Customer
Verified Purchase
Best primer for eyes
I love Smooth Affair for Eyes. I use the canvas color every day. I can wear it by itself or under eye shadow. I like that the creamy texture keeps my eyelids smooth without drying. I find that the "canvas" color goes on smoother than the other colors. It's always in my home makeup drawer and in my travel makeup bag. LovelySkin Customer
Verified Purchase
LOVE it 💕
Smooth Affair for the Eyes looks great with or without added eyeshadow . A great product! LovelySkin Customer
Verified Purchase
Great Eye Shadow Base
This is a must have staple for your makeup collection! I bought the shade canvas, and it's perfect for wearing alone for a very subtle hint of color. I highly recommend it for use as an eye shadow primer to keep your shadow and eyeliner in place all day. It's very smooth and creamy to apply with fingertips or a more dense shadow brush and a small amount is all you need. When you buy any Jane Iredale product, you know it's going to be good for your skin, and I think all her products are "simply beautiful"! LovelySkin Customer
Verified Purchase
It's okay.
I wasn't exactly disappointed, but it just wasn't what I expected from a Jane Iredale product. I feel that it actually dried one of my eyelids and caused it to start flaking. I can't be sure that the product caused my problem, but once I stopped using it and switched back to another brand of primer, the problem went away. I can say that the product did go on smooth, and I didn't have any problem with creasing. LovelySkin Customer
Verified Purchase
Yes, Does What it Claims
It works great. There are no creases on my eyelids throughout the day. I also like the color. It makes my eyes look pretty, even without using eye shadow. It's a good product. LovelySkin Customer
Verified Purchase
Smooth affair
This eyeshadow is so easy to use and looks good. saves lots of time when I'm in a hurry but want to wear eyeshadow Just ok
I love Jane Iredale products but am not fond of this one. Maybe I just bought the wrong color. I bought the pink. It was too shimmery for my 64-year-old eye lids. I've tried other brands that I like much better. LovelySkin Customer
Verified Purchase
AMAZING
I LOVE THE NATURAL GLOW IT GIVES MY EYELID, ALSO THE PETAL PINK IS A VERY BEAUTIFUL COLOR. IT GOES ON SO SMOOTH. HAVE NEVER BEEN DISAPPOINTED WITH ANY JANE IREDALE PRODUCTS. LovelySkin Customer
Verified Purchase
Not a good product
My eye shadow would not go on smoothly or evenly. I thought the previous product was far superior. Please bring it back!!! LovelySkin Customer
Verified Purchase
Awesome Priduct!!
With this product, my eye shadow never creases. No matter, if I go to the gym and sweat, there is still no creases!! It is a great product! LovelySkin Customer
Verified Purchase
It is a good base for eye shadow
I prefer this product more than the previous product they had for a base for eye shadow. And it looks like it will last longer. LovelySkin Customer
Verified Purchase
Smooth affair for eyes
Nice primer base for eyeshadow. Petal is more of a peach color than pink. I would have preferred pink. LovelySkin Customer
Verified Purchase
Smooth Affair-Naked
I love the feel and look of this primer! I often wear it alone. It brightens up my eyes and feels great! I do find that I have a crease but I'm willing to deal with that for the look and feel it provides. LovelySkin Customer
Verified Purchase
Primer for Dry Skin
I have dry skin around my eyes and do not have an issue with creasing eye shadows. This formula is more spreadable than some other primers I've tried. The color (gold) wasn't super flattering on my blue eyes like I thought it would be... I may try a different color next time. LovelySkin Customer
Verified Purchase
New invention!
This product goes on the eye lids very nicely. I use a little mineral eye shadow over the smooth affair and it stays much on longer, which is a winner for me! LovelySkin Customer
Verified Purchase