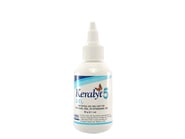 Reviews For
Keralyt 5 Gel
7 Results
Soothing Gel
This is more of a gel than a liquid, so you do have to wash it out the next day. It is so soothing and hydrating, and doesn't burn at all. It works very well to clear up scalp issues. I would highly recommend. Keralyt 5 Gel
I only use this product once a week and it does seem to be working to reduce a scaly spot on my scalp. Will increase to two times a week and see if results come faster since I'm anxious to get rid of the spot!! Very mild. No redness or itchiness so far. LovelySkin Customer
Verified Purchase LovelySkin Customer
Verified Purchase
I like it
I like this product - there are no unnecessary ingredients. I wish the texture was less tacky. Great quality product. LovelySkin Customer
Verified Purchase
Great scalp exfoliate!!
Just like our facial skin, our scalp can use exfoliation once in a while too. Used 1-2xs a week it keeps follicles clear and dandruff at bay. It also helps with excess oiliness. Great stuff and cant beat the price! LovelySkin Customer
Verified Purchase
Incredible!
This product is marvelous for removing calloused skin, even on the face but only if used judiciously, briefly, and precisely on the intended area. It also is difficult to find, but LovelySkin had it! As always, LovelySkin has the best prices anywhere and a stunningly efficient ordering process. In addition, my orders always arrive quickly and boxed securely. LovelySkin Customer
Verified Purchase
Perfect compliment to the shampoo
I decided to order the gel when I ordered my shampoo. Id never used the gel before. I am very pleased. My scalp breaks out during allergy season in Texas, which is pretty much year round! The gel is very gentle and doesnt burn already irritated skin. Using the gel and the shampoo has really helped. LovelySkin Customer
Verified Purchase