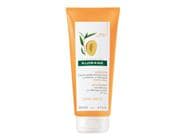 Reviews For
Klorane Conditioner with Mango Butter
$20.00
11 Results
Perfect Not Too Heavy Conditioner
This is the perfect weight conditioner for my medium textured hair. It also serves as a detangler. The mango shampoo combined with this conditioner leave my hair with wonderful waves just by air drying. BeautyGirl
Verified Purchase
Moisturizer!
Lovely conditioner and line. My son who is 8 really likes it too, and it softened his thick hair that can get course. Recommend. Hillary412
Verified Purchase
Tango with the Mango Butter
I'm not into fruity fragrances so I wasn't sure how I'd like this conditioner, but I am so happy I tried it. The scent is light, fresh and fades and doesn't bother my sensitive nose. It's also super effective at locking in moisture without causing greasiness FOR DAYS. This is the only shampoo and conditioner that makes my hair look and feel awesome for days on end without greasy bangs. I have thick straight hair and hard water and I'm super satisfied with this conditioner.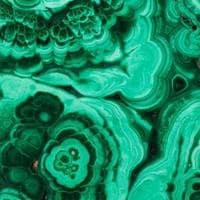 My daughter loves it!
Purchased for my daughter and she loves it! The smell is divine! Great product line. LovelySkin Customer
Verified Purchase
Good conditioner but I don't like the smell
Smells like mango, not mango blossom!! Your hair will smell as if you rubbed some mango purée on it... Nice scent
Not a bad conditioner, but not the best. I have curly hair, and it did not add moisture. LovelySkin Customer
Verified Purchase
best conditioner
I have thin and dry hair, so it's a challenge to find a conditioner that makes my hair soft but not heavy. This conditioner is a bit expensive, but since I switched to this product, my hair is doing great. LovelySkin Customer
Verified Purchase
So creamy and moisturizing
I fell in love with this while in Paris over the summer and going on a drug store raid. It's excellent for restoring dry winter hair and it smells lovely but not too strong. I also love that it is silicone free, which I am trying to avoid in all my products. LovelySkin Customer
Verified Purchase
Awesome
Great product. Leaves hair soft and manageable . Never weighs down my hair. Techjan
Verified Purchase
Wonderful Conditioner
My daughter just loves this shampoo and conditioner. She loves how it makes her hair look and feel, not to mention the great smell. LovelySkin Customer
Verified Purchase
Creamy and hydrating!
I love when a conditioner is so rich that I just need a small dime size amount to effectively condition my long hair. This pairs perfectly with the Mango shampoo, and I love how it helps to detangle my long, fine hair. LovelySkin Customer
Verified Purchase