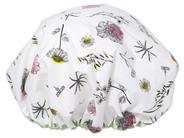 Reviews For
Klorane Shower Cap Terrycloth-lined
$15.00
12 Results
Does keep my hair dry
I've been on the hunt and stumbled across this Klorane and thought I'd give it a try. It is tight like the other reviewers state, but that's why I like it, because no water gets in. The negatives are it seems to take a while to dry out... the outside elastic gets wet cause I really rinse a lot (lol). Also I just noticed the cloth on the inside is stained with makeup so I'm going to launder it. So I suppose with all my rinsing some of the makeup I'm rinsing off is seeping into the cap? I just hope it holds up after laundering! LovelySkin Customer
Verified Purchase
Recommended by dermatologist
I have severe persistent contact allergic dermatitis especially on my scalp that requires use of steroid lotions. This cap was an awesome purchase. Helps the medication work more effectively. My scalp feels much better. Would definitely repurchase. LovelySkin Customer
Verified Purchase
Actually keeps my hair dry! Amazing!
My hair never stayed dry using most regular shower hats. I decided to give this one a try, and I was very surprised that it keeps my hair dry, especially in the front around my face and forehead. Now, having said that, it's fairly tight—that's how it keeps your hair dry! :-) The material it is made out of is thicker than most and I really like the terry cloth lining! I wish this shower cap was a little larger, although I can wrap my hair up in a ponytail holder and get it all in, but if you have really long, thick hair, this will be too small. Sturdy But Small
This cap is well-constructed and the materials seem to be of good quality. I was disappointed in the size of the cap. If you have a large head, (which I don't) and a lot of hair, (again, I don't), this cap might not work at all. The elastic is very tight, which is good for keeping out moisture. DixieDiva
Verified Purchase
Great shower Cap
This is a well made shower cap I only wish it was a little bigger.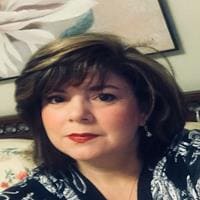 Great Shower Cap
Nice and comfortable. Good quality! Becky4Rod
Verified Purchase
Cute and functional shower cap
What a nice step up this is! This shower cap has a soft terry cloth lining and a cute theme on the cap itself. I am used to using those plastic cellophane shower caps with the tight elastic that you get for free in hotel rooms. They barely fit over my long hair. This Klorane cap fits snug to keep my hair dry, without being too tight. I use it six times a week since I only wash my hair at home once a week. It is holding up great, and I believe it will last a long time and is worth the $15 price tag. LovelySkin Customer
Verified Purchase
I would repurchase
It's a bit over-sized, which I love so that all my thick long hair can fit in it. After a few washes though,the design faded away from the outer part of the cap. Beyond that, it's a winner. LovelySkin Customer
Verified Purchase
This cap stays on
Love this cute cap, and it truly stays on and keeps your hair dry during shower. LovelySkin Customer
Verified Purchase
Great shower cap
This is my second Klorane shower cap. I have one for home, and one for when I travel. I love the simple design on the outside, and the lined terry cloth inside. Easy to clean just turn it inside out and throw in the washer, must air dry. LovelySkin Customer
Verified Purchase
impressed
This is very good quality double-layered shower cap. It is much better than conventional plastic caps that you can find in a drugstore and such. I am very glad that I found it here. LovelySkin Customer
Verified Purchase
Eco-Friendly and Washable
This shower cap is a luxury product compared to the standard plastic cap I had been using for years. I purchased this most because its machine washable, but Im equally impressed by the eco-friendly materials and the terry-cloth lining. LovelySkin Customer
Verified Purchase