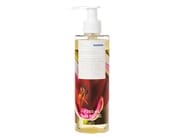 Reviews For
KORRES Instant Smoothing Serum-In-Shower Oil
$34.00
Exactly What I Needed
I was looking for a product that would keep my skin hydrated after I got out of the shower, and this is it. It's so easy to use and it smells great, and it leaves my skin feeling silky smooth and hydrated. Would definitely recommend it to a friend!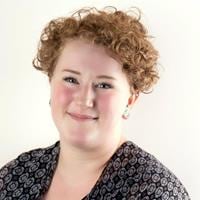 ashleyb
LovelySkin Employee
Ah-mazing smell and feel!
This is my new favorite reason to shower! It makes my skin feel so luscious after I apply it at night, even into the next morning. I have used body oil instead of lotion for awhile now, but nothing compares to this one. A new favorite
Korres always has such amazing products with AMAZING scents. This one is scented by passion fruit. I have never had the pleasure of smelling passion fruit in real life but all I can say is that it's heavenly! Soaked right into my skin...did not stain my robe or clothes. It also didn't have the shower floor slippery. But most of all, my dry skin soaked it right up. Try it, you won't be disappointed! ChewBecca
Verified Purchase
Fresh scent and very emollient.
I love the light and fresh scent of this, and I definitely noticed my skin was more moisturized after using this in the shower. I just wish the formula was a little thicker. When using the pump to dispense it, some of the product splashes right off my hands because it is so "fluid." Sarahtonin2021
Verified Purchase
Like it so much that I bought more as gifts
This is the closest that I will come to a vacation during COVID. This body oil smells amazing and is really moisturizing. It feels like a really bit of "me time" and the smell is yummy. I liked the first bottle so much that I purchased two more as gifts. LovelySkin Customer
Verified Purchase
Greek Goddess Body Oil
The Korres Smoothing Serum-In-Shower Oil makes my skin feel like I have been anointed by the Greek gods! The rich oil instantly sinks into my skin. It absorbs better than any shower oil I have ever used. I do not have to wait and wipe off excess oil before I dress. My skin is soft, and I feel fresh and hydrated. And the scent, Sea Lavender, is also divine. I gave several bottles to family and friends for Christmas. LovelySkin Customer
Verified Purchase
Indulgent!
In recent years I have taken to using body oil on my skin after showering, usually something simple like almond oil. I bought this as a treat, and now I'm hooked. It makes my skin super soft and the fragrance is lovely. I bought the sea lavender. I first thought it was too strong, but once out of the shower it blends in and leaves a great scent. I am careful to pat dry ... don't want to rub the oil off when drying from the shower. Just a tip :) LovelySkin Customer
Verified Purchase