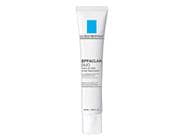 Reviews For
La Roche-Posay Effaclar Duo
$29.99
Game Changer
This product single-handedly took care of my mask-induced acne. It practically works overnight, I'm so pleased with the results. It also helps greatly with my hormonal breakouts. It takes a little longer for it to be effective on those pesky deep, blind pimples that still sprout up every once in a while but even then, I feel like it gets rid of them quicker than other spot treatments I've tried. LaurieH14
Verified Purchase
Great
I've been using benzoyl peroxide since my teenage years and have tried several products with different formulations. I thought I had settled on a 10% benzoyl peroxide solution, but this has changed my mind. With regular application, salicylic acid tends to leave my skin over-exfoliated and doesn't get rid of the larger pimples, while benzoyl peroxide leaves it dry/dull and does a better job at clearing up all kinds of acne. Those side effects are still present in this combined formulation, but the they are not nearly as bad. The blemishes on my forehead, blackheads on and around my nose, and a good portion of my cystic acne have cleared up over the course of a week with a once-daily application of this. Keep in mind that I also use a prescription strength retin-a, a chemical exfoliant, a vitamin c serum, and sunscreen in my routine. It's a combined effort, but this absolutely eliminated the blemishes and prevented a good portion of cystic acne. Lastly, the tube is going to last forever. LovelySkin Customer
Verified Purchase
Heals Acne fast
I bought this for my 16yr old and he is super happy; healed his acne quick. I would definitely recommend this to anyone who has acne. LovelySkin Customer
Verified Purchase
Got My Acne Under Control
I credit this product to getting my hormonal cystic acne under control! I used it over my moisturizer to avoid irritation, every 3 days. A LOT of product comes in this spot treatment. Very very happy. LovelySkin Customer
Verified Purchase
A Lot of Product
I've liked many of the La Roche-Posay products I've used in the past, so I was excited to try this spot treatment. Right off the bat, I was pretty surprised at just how much product you get in the tube, but I'm not entirely sure if it's any more effective than what I've used in the past. This is probably great for someone who doesn't have super problematic skin, or in tandem with some other acne products, but isn't a wonder product for stubborn acne (not mine at least!). Medical Grade is the way to go!
I have used drug store acne products which left my skin dry and irritated. This product delivers and accomplish a quick relief without skin irritation. This product works faster than the drug store products with half the strength. This product has become part of my medicine cabinet.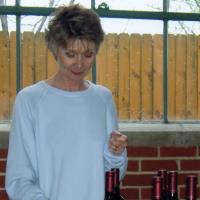 Florence
Verified Purchase
LaRoche-Posay Effaclar Duo
Love it! It works!! Great for clearing up my acne bumps! Caramattie2
Verified Purchase
LaRoche-Posay Effaclar DUO
The breakout was gone next day but, it burned and redden the area around the breakout really bad. Have a whole tube and can't use. Very disappointed as I do love their other products. JeanneL
Verified Purchase
Clears acne
I've been using this stuff for 3 years. It helps maintain my acne. Works really good for backne too. LovelySkin Customer
Verified Purchase
Effaclar duo
This is wonderful stuff I had a dry spot on my noise that would not heal This is the best stuff that works with out it keep coming back LovelySkin Customer
Verified Purchase
Amazing cream
Good for those who suffering acne. It works well with my skin without drying and very effective. LovelySkin Customer
Verified Purchase
Work great & lots of product
Reduces my blemishes much quicker than the previous higher priced and smaller sized BP product I used! Since you only need a little bit of product, this tube will last a long time. LovelySkin Customer
Verified Purchase
Effective!
Helps to reduce inflammation and heal the blemishes, won't burn or irritate your skin. Great spot treatment
Love using this when I get a breakout. Deals with it overnight! Works well, not drying
Most products use salicylic acid which doesn't seem to be effective for me. This has benzoyl peroxide formulated in a safe, non-drying formulation, with no ingredients that are acne causing or irritating, I use it daily and feel it's helped my skin stay clearer. LovelySkin Customer
Verified Purchase
It works!
Works well if you want to dry blemishes, pimples, etc. However, it can make your skin dry. Do not forget to put moisturizer and to use sunscreen while you are using it. almaguerx
Verified Purchase
Fast acting
This works overnight to bring active acne to the surface where it dries it out killing bacteria beneath the skin. Best to avoid using it around the mouth as it can produce dry flaky skin. LovelySkin Customer
Verified Purchase
Love it!
I highly recommend this product. Great spot treatment, works quickly! Within a day, I could start to see a change. I use this, Neostrata glycolic acid and Obagi salicylic acid cleanser, and the three do the job beautifully! Works!
I got this for my niece who has hormonal acne. She already requested for me to order more. It really works. Her skin looks clearer. It seems to be helping with lightening the scars from prior breakouts too. Just remember, you have to use sunblock when using this product. Her face did get a little pink when she was outside for a while and forgot sunblock. LovelySkin Customer
Verified Purchase
Works really well compare to the much more expensive brand!
I am so pleased with the Efflaclar Duo! It works much better compare to the more expensive brand!! On top of it the price is affordable :) Thank you, LovelySkin! LovelySkin Customer
Verified Purchase
Works as well as more expensive brands
I bought this product for my teenage daughter to replace a much more expensive product in an acne trio. She says it works almost as well as the other one and is 1/4 the price. I think we will alternate between the two. LovelySkin Customer
Verified Purchase
Effaclar Duo
After trying several different treatments, including prescriptions, this Effaclar Duo is the only thing that helped my mild rosacea and acne-prone skin. It doesn't dry me out or aggravate my sensitive skin. I have been using this for quite awhile now and won't be without hands down the best treatment. LovelySkin Customer
Verified Purchase
Effective!!
I have been trying out products to clear my acne for almost a year now and haven't been successful yet. This product is definitely effective, I don't see new breakouts. It tingles and I know that it is working but as most of the acne products this dries my skin, hence 4 stars. LovelySkin Customer
Verified Purchase
Works almost instantly!
I love this stuff. I have hormonal breakouts around my chin so I bought the Effeclar Duo along with the clarifying solution. A little bit goes a long way. I use it about twice a day on problem areas and notice a difference by the next morning. LovelySkin Customer
Verified Purchase
great for teenagers
I bought La Roche -Posay Effaclar Duo for my two teenagers. They are using it twice a day after applying the La Roche-Posay Effaclar Clarifying Solution. Results were visible in less than a week. They are not free from acne yet, but a huge improvement has been noted. My children like that these products do not smell like some other acne products do. LovelySkin Customer
Verified Purchase