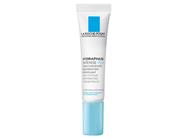 Reviews For
La Roche-Posay Hydraphase Intense Eyes - Intensive Rehydrating Moisturizer
$33.99
19 Results
Just ok
I've found this to be just ok. It irritates my skin if I put it on too soon after cleansing. It works well as a hydrator/primer under eye concealer but I probably won't buy again. Knisholm
Verified Purchase
Love La Roche-Posay Hydraphase Intense Eyes Intensive Moisturizer
I had been searching for the right eye moisturizer forever. This is awesome. It gets even better with time. I love that it is not heavy, but more like a gel. At first I wasn't sure if it would do a good job due to the light texture, but amazingly it does. This I never want to be without. LovelySkin Customer
Verified Purchase
not my favorite
This just felt like eye gel. My eye area still felt dry after 30 mins. Hydraphase Intense Eyes
I am using for approximately 2 weeks. I see good improvement on eye puffiness! The skin around the eye also seems more radiant after application. I will continue to use hopping these effects last! LovelySkin Customer
Verified Purchase
Not a wow
It has been a few weeks of using this product, and I haven't felt the product is hydrating. I enjoy a creamy texture to my eye creams,, but instead this is a clear thin gel. I won't repurchase Wanted to love it!
I have several products from La Roche-Posay, (and some that I will never, not use), but sadly this gave me a rash around my eyes. Everyone reacts differently to skin care products of course. But, I haven't had reactions to any of their other products. I wanted to love this because of the great reviews keeping eyes moisturized. The texture is a jelly-like and I really like that it was a serum. But, I had to return :( LovelySkin is really good about returns as well if you have a reaction. I was impressed. LovelySkin Customer
Verified Purchase
La Roche-Posay Hydraphase Intense Eyes
Absolutely wonderful for sensitive skin. My eyes don't look so tired anymore. I will purchase again. LovelySkin Customer
Verified Purchase
Blends beautifully
La Roche-Posay is the second phase of my daily routine for caring for the skin around my eyes. I love it because it blends in so beautifully under my eyes and lets me move on to makeup quickly without having to reblend. And, it hydrates well in the dry climate I live in. LovelySkin Customer
Verified Purchase
Wonderful under-eye care, follow the instructions
Unlike many of the other products we use, this one comes with pretty specific instructions. Dot-dot-dot under the eye and lightly massage, leave on for a few minutes before massaging the remainder into the skin and tissuing off excess. This is a night treatment so don't expect it to replace any part of your morning regimen (in my opinion). It depuffs and softens the areas under and around my eyes. LovelySkin Customer
Verified Purchase
Ahhmazing
I've been struggling with intense dry under eye for two winters now. I've gone to the dermatologist and still couldn't find a remedy. I swear by La Roche-Posay products, so I decided to give this one a try. The results were instant! After one application the cracking and flakiness under my eyes disappeared, and now, my makeup goes on super smooth. 10/10 would highly recommend. LovelySkin Customer
Verified Purchase
light and moisturizing
I like that this light gel keeps my under eye area stay moisturized and helps my makeup looking smooth. LovelySkin Customer
Verified Purchase
Love it
This is a new La Roche-Posay for me. I ordered it to address the puffy area under my eyes. The hydration has reduced the puffiness. I have tried other products (not La Roche-Posay) before ordering this product. What a difference it has made! LovelySkin Customer
Verified Purchase
Yes, yes and yes!
Been using this product since 23 years of age. It has been reformulated slightly since then and has the same results. Now at 40 years of age, no one can tell as I'm constantly carded. I get Botox in my forehead but not around my eyes because of this product. LovelySkin Customer
Verified Purchase
Awesome Eye Moisturizer!
If I forget or just try and go a day without this eye moisturizer I can really tell a difference in the line increase under my eyes! This product really helps with the lines and crepiness that I seem to be getting the older I become! Any product that helps with that is a BIG plus in my book! I've tried lots of moisturizers but La-Roche hydraphase really works!! I will def. be ordering more! LovelySkin Customer
Verified Purchase
Pleased with Product
I saw the La Roche-Posay Hydraphase Intense Eyes moisturizer recommended on a youtube video and decided to give it a try. I (age 59) have been using it for about 2 weeks now and I really like it! It feels very cool/ refreshing under the eyes and seems to be helping the dryness and fine lines. Plan on continuing to apply a.m/p.m. LovelySkin Customer
Verified Purchase
Great for puffy eyes
I felt this really reduces puffy eyes, but is not enough moisturizing for me. I might mix it with some other creams I have on the days my eyes are puffy. LovelySkin Customer
Verified Purchase
Wonderfully Hydrating
This eye cream was light, cooling and gave hydration to my eye area. I liked it because it was not irritating to my sensitive eyes, it did the job well. This gel/cream is better than others I have tried. LovelySkin Customer
Verified Purchase
Very Hydrating
Very hydrating and comforting for sensitive skin.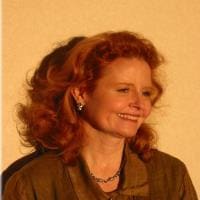 JackieA
Verified Purchase
Nice and light
I'm always looking for a light eye product that won't break me out. Well, this is it! A little bit sticky, but when I apply my skincare over it, it's not a problem. And after spending between $60 and $80 for under-eye products in the past, the price is very refreshing! LovelySkin Customer
Verified Purchase