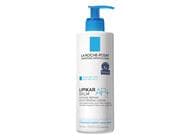 Reviews For
La Roche-Posay Lipikar Balm AP+ Intense Repair Moisturizing Cream
$14.99
Works well to moisturize dry pandemic hands!
With all the hand washing I am (still) doing because of the pandemic, I needed a serious moisturizer to heal my irritated hands and wrists. Thus moisturizer works well and you don't need copious amounts. Only issue is trying to get the last of the moisturizer out of the bottom of the pump bottle. Always a challenge! LovelySkin Customer
Verified Purchase
Wonderful
Took care of my incredibly dry itchy skin. I gave a bottle of this moisturizer and the cleanser to my daughter to use on my grandson. He was suffering from eczema. The combination of the wash and moisturizer cleared it right up. My daughter is reordering and telling all of her friends who have babies with eczema about these and LovelySkin. LovelySkin Customer
Verified Purchase
Good moisturizer for very dry flaky skin
This was my first purchase of La Roche-Posay Lipkar Balm AP+ Intense Repair Moisturizing Cream. It is very moisturizing and works great over night. I like to use it on my legs and face especially when using Retinol products. The texture is similar to a thick cream/ointment and leaves my skin well moisturized. Even in the morning my face still has some cream left over. For those with very dry skin - this is your cream! La Roche-Posay Lipikar Balm AP+ Intense Repair Moisturizing Cream
Texture is good except for the awful smell. LSCustomer
Verified Purchase
Supplemental moisturizer
Great moisturizer to use throughout the day. It really sinks in. However not intense enough for nighttime use. Frugal51
Verified Purchase
Wintertime Winner
I tend to take hot showers, especially in the winter, which dries out my skin. And some areas of my skin feel tighter than others. The AP+ balm soothes my dry, itchy skin and evens out the moisture levels of my skin. My arms, back, and feet really soak up this cream without a greasy or heavy after-feel. Feel instant relief and soft skin that stays soft and smooth for at least 24 hours. I'd say it's a cross between a cream and lotion because its not too thick or hard to pump out of the bottle. Love It!
love this for intense moisture without greasiness. love it for dry parched or irritated skin, its a keeper So good!
Leaves my skin feeling so hydrated but doesn't leave my skin sticky or take a long time to absorb. LovelySkin Customer
Verified Purchase
Perfect for winter
This is a very emollient, yet non greasy treatment for my very dry winter skin. It is very soothing, and lasts 24 hours. There is no fragrance, no stinging, and a little goes a long way. Unstrung
Verified Purchase
La Roche Posay Lipikar Balm AP + Intense Repair Moisturizing Cream
My skin has always been very dry, especially in the winter months. I also have a very bad habit of taking long, hot showers, which I know is a big no-no. This moisturizing cream is the best. I use it immediately after showering on my damp skin and I keep an extra one on my nightstand to apply right before I go to bed at night. Another product I will make sure I always have on hand. FishMom
Verified Purchase
Great, great great
Love this stuff. Best product to use after an IPL! LovelySkin Customer
Verified Purchase
This is wonderful
I have been dealing with redness from tretinoin and have been searching for something to hydrate and eliminate redness. This has taken away my redness! It's something I won't be without now. Helps on rashes
It helps on my rashes in winter time. LovelySkin Customer
Verified Purchase
Very Moisturizing!!!
Soft, hydrated skin that lasts! LovelySkin Customer
Verified Purchase
Best product for eczema so far !
I have been struggling with eczema on and off for many years now and have spent a lot of money on many different creams and lotions supposed to be efficient for treating eczema, and had been disappointed. Those products were mostly expensive, uncomfortable to use due to skin feeling greasy, and not efficient. I also stopped using the hydrocortisone steroids creams prescribed by my doctor due to thinning skin and skin discoloration. I then found this balm made in France which is actually recommended there by pediatricians for children with eczema ( a relative living in France told me so). So, I decided to try it and since then I have been using only this. I recommend to use it on a daily basis just after shower as it will prevent any eczema flare. It works also pretty well to relieve any eczema flare, especially if you apply it on clean skin before going to bed. I also tried the body lotion version, which is lighter, but it does not work so well for me as I think my skin is too severely dry. Fantastic for face and body!
This moisturizer is so good! It leaves the skin looking plump and hydrated but doesn't feel sticky at all. I've used it for both my face and body and it really helps keep my skin in good shape while using retinol. LovelySkin Customer
Verified Purchase
Long-Lasting Moisture
I found this to be the most long-lasting body moisturizer. Leaves my skin feeling super smooth for days following application rather than the just the first 12 hours (like many other moisturizers). Smooths out my eczema. LovelySkin Customer
Verified Purchase
This Balm really helps!
La Roche-Posay Lipikar Balm AP + Intense Repair Moisturizing Cream has helped relieve the extremely dry skin on my calves. I've tried many other brands and this is the only product that seals in the moisture to prevent the scaly dryness I had on my legs. I can't be without it! Pretty good
It is pretty good. Non irritating. I would like it better if it was more like the facial lotion. This is greasier but feels less hydrating as the facial lotion. LovelySkin Customer
Verified Purchase
This balm is amazing !!
Finally!! After years of torture and a thousand hand cremes, lotions, moisturizers etc., I finally do not have dry hands, cracked cuticles (like what you get from paper cuts around your fingers) and my hands even have a gentle sheen to them now. Not a red, rough, rutty texture! And it absorbs immediately. No slippery hands, no sticky/balmy hands. I have already ordered a second bottle and turned 2 friends onto it!! Thank you LaRoche-Posay Luv U Fantastic
Verified Purchase
La roche-posay product
Excellent product for extra dry mature skin. LovelySkin Customer
Verified Purchase
Pretty good lotion for itchy skin
Overall, this is a good lotion for the price. I have extremely itchy skin on my legs and it's difficult to find a lotion that does the job of moisturizing and keep them not itchy. I would rate it 7.5-8 out of 10 as my legs still get itchy from time to time. STEFANIE
Verified Purchase
Not worth it
As soon as I used this product, it started to feel like it was burning my skin. I threw it out as I will not use it again. Milldar
Verified Purchase
Heavenly skin
My husband always comments on my skin being soft. This creme is the reason. Nightly routine after shower, I buy in bulk. Supple luxurious decadent skin
This moisturizer is a skin game changer! Moisturizes without being greasy and really hydrates at a deep level that leaves you feel silky soft ALL DAY. Highly recommend. Use this on your whole body, (boyfriend uses on his face not me I have a slew of other expensive products for that) and you don't need anything else to hydrate your body but this lotion. Best money you ever spent to age your skin gracefully and not be a dried out leather bag.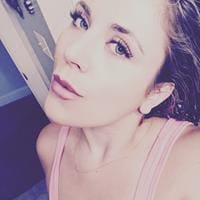 LizzMama
Verified Purchase