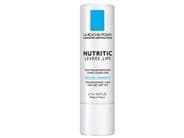 Reviews For
La Roche-Posay Nutritic Lips - Transforming Care for Lips
$15.99
okay but expensive
it's great for keeping lips moist but pricey newscreename
Verified Purchase
Good
I usually have really really dry and chapped lips. So I've been looking for a good quality lipstick. This one has good ingredients, and light texture. I feel it doesn't moisturize my lips well, but this is one of my favorite so far. No sticky, No greasy and No scented. I'd buy this again. the only lip balm i use
I am a lip balm addict, I freely admit it; however, after trying the la roche-posay version, I became addicted. I now have about 5 floating around my house and car and I seem to get a new one every month. it's so smooth and lasts so long, it's far superior to anything I've ever tried, and believe me, I've tried everything! just try it, you won't be disappointed. maryellenrn090
Verified Purchase
La Roche-Posay Nutritic Lips - Transforming Care for Lips
This lip balm is the BOMB, Keeps your lips hydrated, no more flaky lips, after use they stay hydrated for hours. I just love how you can use your lip liner with no problem and your lipstick goes on great. I am telling you La Roche-Posay is the best products I have used in a very long time. Not going to change anymore. Love it
This is the only lip balm that works for me. I've been using it for the last 5 years & use all year round. LovelySkin Customer
Verified Purchase
Fantastic lip balm!
I use it on my dry chapped lips, and It works magic. I love that unlike other lip products, this one has no white residue or scent. Within seconds of application, it is nourishing and softens my lips. Although, I find it a bit on the pricey side, I don't mind getting it again or when there is a promotional code going on. It's a great lip balm all year around especially winter and would definitely recommend to anybody. LovelySkin Customer
Verified Purchase
Lips Stay Hydrated
This is a great moisturizer for my lips which have been very dry the past several months. I have gotten put of the habit of wearing lipstick and use this now during the day. It is very moisturizing and much better than discount store lip balm. Will definitely purchase again. LovelySkin Customer
Verified Purchase
Allergic
I have had a life long search for something to use on my lips that does not make them worse. At first, I thought that this might work, but instead, it has made my lips much, much worse. There is something in most all lip preparations that apparently I am allergic to. LovelySkin Customer
Verified Purchase
Nice Lip Moisturizer
I've used this moisturizer several times going out snowshoeing, and it does a nice job acting as a wind barrier for my lips against the winter elements. My lips feel smoother and noticeably soft. I've tried other lip balms which have made my lips breakout, I have not that happen with this product. LovelySkin Customer
Verified Purchase
The Best!
Love this stuff. I have several at all times. In my purse, in my bathroom, beside my bed. I also buy it for my kids. Very hydrating and cushiony on the lips. I tend to get dry lips and love this stuff! Wonderful
This lip treatment product glides on very smoothly and has staying power meanwhile keeping your lips supple. I use it all day, every day, and my lips never felt better. This one is a keeper!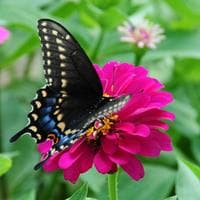 SeacoastGal
Verified Purchase
a good lip balm
It works well, but no lip balm is magic. You need to use it consistently, like other balms. LovelySkin Customer
Verified Purchase
The greatest lip balm
This lip balm is fantastic! It is not greasy, does not taste bad, has a neutral smell and my lips have stopped scaling since using this. It does all you could want from a lip balm, and I will definitely keep using this product. LovelySkin Customer
Verified Purchase
Just in time
around this season my lips get really really dry with cold weather, so this product has saved me. LovelySkin Customer
Verified Purchase
Silky!
A bit pricey for lip balm, but... it is wonderfully silky and has good healing properties. LovelySkin Customer
Verified Purchase
not the best
I have always had dry, chapped lips and this product did not help enough. Not impressed despite the great reviews. LovelySkin Customer
Verified Purchase
Helped to heal dry, chapped lips
I had extremely dry and chapped lips after developing an allergy to a lip balm. I read about Nutritic and decided to give it a try. It not only healed my lips, but it is now the only lip treatment that I use. Regular lip balms just don't feel as soothing any longer since using Nutritic. LovelySkin Customer
Verified Purchase