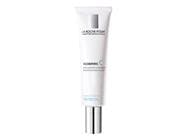 Reviews For
La Roche-Posay Redermic [C] Dry Skin - Anti-Wrinkle Firming Moisturizing Filler
$54.99
11 Results
Love it!
I've tried so many different moisturizers over the years and it looks as if I can finally stick with this one. I haven't really noticed the filler aspect of this moisturizer but it is doing a great job for me, overall as I use it both in the mornings and evenings. LovelySkin Customer
Verified Purchase
Not a love connection for me
I'm about halfway though my tube and I'm happy, but not thrilled. It's thick, but not moistening enough for my very dry and reactive face.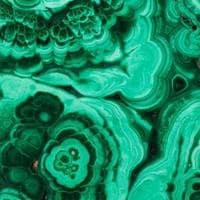 Excellent
Love it and can see the results within 2 weeks. Very moisturizing. LovelySkin Customer
Verified Purchase
Good Moisturizer
I have found most of La Roche-Posay skin products excellent. I have not been using Redermic C long enough to truthfully give it a five star rating. But I will continue using and see if it is worth the price. So far, I think it's a good moisturizer. I have mature, sensitive skin and I am looking forward to the results. The only problem I have with this product is that the tube's cap broke the first time I tried to open it. I hate to return anything and have been noticing that some of the cream comes out orange instead of white. I hope this does not affect the quality of the product. LovelySkin Customer
Verified Purchase
firmer looking skin
I would say to anyone over the age of 40 to use this product. My skins is firm and healthy looking. I've tried many products, and this is by far the best. LovelySkin Customer
Verified Purchase
Non-irrtating Moisturizer
I'm not sure I've used this long enough to fully rate any benefits, thus the 4 stars. It's light feeling, fully absorbs easily, and does not irritate my sensitive skin. I do not notice my skin being any firmer. I'm 62 and have dry skin, lots of lines but no deep wrinkles. LovelySkin Customer
Verified Purchase
Wow my skin look amazing!
After a week or less of using this product, you see a difference. First, you notice your makeup looking more flawless, then you notice when you're not wearing makeup, your skin just looks really good. My small bumps on my face disappeared, no dry spots and feels amazing. I highly recommend this to anyone. LovelySkin Customer
Verified Purchase
Redermic C
I just love Redermic C dry skin formula, have used it for years for keeping wrinkles at bay. I used to buy it from my pharmacist, but it is cheaper here! I think it works great! LovelySkin Customer
Verified Purchase
Amazing.
I use the regular version (not dry skin). Love this product. Plumps, hydrates, moisturizes. It leaves skin soft and improves with regular use over time. I think this is the best makeup primer. I use it every day before applying my makeup. Fabulous stuff. Extremely Happy !!!
I have use many different facial creams over the years from high end to drug store brands - The last product I was using was good (have been using it for a few years) but needed a change felt it just wasn't doing the job - Did some research & decided to go with La Roche-Posay Redermic C Dry Skin & I am very pleased. It is not heavy or greasy absorbs into skin yet it leaves a nice glow to my skin & evens skin tone - I use it day & night. I am in my sixties & luckily have just a few wrinkles it doesn't erase them but I can't explain it just kind of smooths them out. Also like that it is packaged in a tube rather than a jar products seem to lose their potency in jars. Yes I recommend this product!! LovelySkin Customer
Verified Purchase
Why I love redermic c
This is a great cream as it keeps my face feeling moist all day without being greasy. It's lightweight but very effective! LovelySkin Customer
Verified Purchase