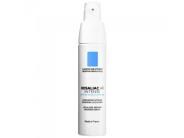 Reviews For
La Roche-Posay Rosaliac AR Intense
$39.99
14 Results
Love it!
It hydrates really well, and in my case, it really helped calm my redness in less than a week. Gentle and effective
This stuff is great, It worked well to reduce the redness on the surface of my face. The beauty with La Roche-Posay is that it's gentle, and when reducing redness it takes time. It took a couple weeks to see that, yea, it's doing something and that is really something, because I've tried many products that don't do a darn thing. Good luck, I hope you find what works for you!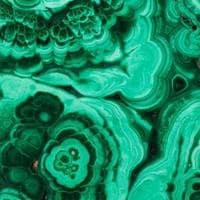 Good
The serum is lightweight and soothing. I can't say that I noticed a dramatic improvement in my rosacea, but I didn't notice any new redness spots, so the serum seems to be working. I did have some issues with the pump after less than a week of use, but that was resolved by the wonderful customer service representative. Never buy again
Used small amount and in a little over a week couldn't get product out. The small ordinary product lasts longer and a better price. This really works for me
For the past 2 years, I noticed redness on my forehead, which is likely rosacea. Eliminating anything potentially irritating from my very basic hypoallergenic regimen did not make any difference, so I decided to try this. I'm skeptical about claims I read on cosmetic products, so I had low expectations, but this really works. It reduced the redness already 80% after 3 weeks of regular use, and I'm so happy I found this product! LovelySkin Customer
Verified Purchase
It really works!
I've searched high and low for a product to do what it says: control rosacea! Don't ever stop offering this product! It works! LovelySkin Customer
Verified Purchase
Calms Redness and Irritation
I have suffered with Rosacea for years. The redness, flaking and irritation are a continual problem. Rosaliac AR Intense does minimize the redness and flaking and is very soothing on my cheeks and chin. I like that the Rosaliac AR Intense is very light and gentle and hydrating throughout the day. I only use a small amount as the first step in my routine and follow with Toleriane Ultra. I am very pleased and would purchase again. LovelySkin Customer
Verified Purchase
WORTH GOLD!!
SAVED MY FACE FROM ROSACEA/ACNE PRONE SKIN!!! I WILL BUY BY TRUCK LOADS!!! PRAYING IT IS NEVER DISCONTINUED!!!!! LovelySkin Customer
Verified Purchase
Gentle
Very gentle and soothing. Lightweight texture LovelySkin Customer
Verified Purchase
Excellent at reducing redness
I have a lupus-like condition that causes facial redness. This serum works very well at reducing the redness. The longer I've used it, the better the results. LovelySkin Customer
Verified Purchase
Redness Tamer
I use the Rosaliac AR intense serum with the La Roche-Posay Cicaplast, and the combination works great at reducing redness, as well as, provides hydration for my dry facial skin. Alone, the Rosaliac AR works great as a spot treatment to reduce redness on acne lesions.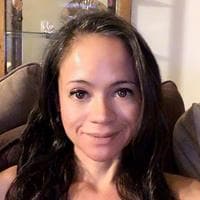 AgingGracefully
Verified Purchase
My savior
I have been using this for about 3 years now and I love it! I have Rosacea and my dermatologist recommended that I try this. I have not been disappointed, although I still get a litte dry in the winter. After years of buying "supposedly" sensitive skin products, I finally found something that didnt immediately set my face on fire. Now lets just hope they dont discontinue it, like so many of my other favorite products over the years! LovelySkin Customer
Verified Purchase
Ho Hum!
Having used this product for 2+ months, expected to see significant results. However, little if any improvement noticed. LovelySkin Customer
Verified Purchase
Perfect product
This is an excellent product! I use daily and find you only need a tiny amount to apply. It is light and not greasy! My face feels smooth and it helps limit my redness. I am very happy with this product! LovelySkin Customer
Verified Purchase