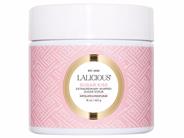 Reviews For
LALICIOUS Extraordinary Whipped Sugar Scrub
$12.00
48 Results
Smells great and leaves skin soft!
This stuff is absolutely amazing! First, this smells like sweet heaven. Second, it doesn't hurt or cause skin rash like others I've tried. Third, it has a thick consistency, it doesn't slip off and rinse away on my wet skin. I love when a scrub leaves a ton of oil on the skin to nourish and moisturize. I don't have to use body lotion after using this scrub! LovelySkin Customer
Verified Purchase
Soft with no smell good
This scrub definitely makes your skin soft, and the coffee scrub itself has good consistency and won't cause a mess. However the scent is mostly coffee, but not sweet.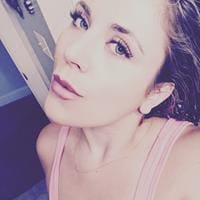 LizzMama
Verified Purchase
You won't be disappointed
Smell great and leaves your skin feeling super soft! LovelySkin Customer
Verified Purchase
Sugar Kiss
This is the best in the shower body scrub! It really does the job and leaves your skin super soft and no need for a lotion afterwards. At least for me. I love it once a week. LovelySkin Customer
Verified Purchase
Nice Scrub
Very fine particles that don't irritate skin, moisturizing base. Do not need to use lotion or moisturizer afterwards and leaves skin nicely/softly scented. foonsped
Verified Purchase
Amazing
Wow, this is an amazing scrub and smells terrific. Skin is left baby soft. I even use it in my pedicures as it really exfoliates and softens my heels. Highly recommended. LovelySkin Customer
Verified Purchase
I Want To Try Them All!
I've never tried Lalicious Whipped Sugar Scrub before. There are so many to choose from! To start, I ordered the 2 oz. size of Sugar Reef, Sugar Tiare Flower, Sugar Kiss, and Peachy Keen. Sugar Reef has a light vanilla and sugar scent, very nice. Peachy Keen is just that - peachy and keen; very authentic and not too strong. My favorite so far is Sugar Tiare Flower. Exotic, lovely; reminds me of gardenia or jasmine, or something (?). I don't know what a Tiare flower is, but it is delightful. Wish it was offered in a an eau de parfum, version. My least favorite was Sugar Reef. Can't describe it. I just didn't care for the fragrance, but it's very light. I'll use it anyway, as the scrub is very effective. It's gentle to the skin, and leaves the skin soft, and lightly fragrant. Watch the shower floor. It leaves a little residue that needs extra rinsing with hot water. Ours didn't get slippery, but others might, depending on the type of shower floor. I'm looking forward to trying some of the other Lalicious Sugar Scrubs in the future. PinkLipstick
Verified Purchase
Smells so good
The coffee scrub smells so good, and exfoliates great! LovelySkin Customer
Verified Purchase
love
Any of of scrub scents are wonderful. Really gets the dead skin off leaving skin smooth and supple. princess62
Verified Purchase
Amazing
Leaves your skin feeling refreshed and smooth. Qtpie89123
Verified Purchase
Lalicious Whipped Sugar Scrub
I really like the whipped sugar scrub. LovelySkin Customer
Verified Purchase
Amazing exfoiliating scrub!
I purchased the sugar scrub in the sugar kiss scent. It smells amazing, exfoiliates my skin well, and I love it! LovelySkin Customer
Verified Purchase
Divine!
The fragrance is divine! It is like I have been to the spa. LovelySkin Customer
Verified Purchase
Highly recommended
Sugar Kiss - amazing scrub! I apply at the end of my shower - it smells wonderful! A nice pampering exfoliating treat. Skin is so soft after application. Will purchase again - can't wait to treat myself to another fragrance. LovelySkin Customer
Verified Purchase
Smooth and lovely!
Nice scrub ....not too oily so it doesn't create a mess! Works beautifully... LovelySkin Customer
Verified Purchase
Amazing scrub!
I love this scrub! It has a wonderful light scent and exfoliates and moisturizes at the same time LovelySkin Customer
Verified Purchase
Excellent Scrub
This scrub has a lovely scent and is great to use before getting a spray tan. It leaves the skin soft and smooth, and works great on the feet, too. Highly recommend! Gorgeous Scent/Luxurious Feel
I love the Lalicious Sugar Scrubs, and the Kiss fragrance is my personal favorite. It is not overpowering or flowery. Just a subtle beautiful scent. And, the exfoliating/moisturizing combination is outstanding in this sugar scrub! I highly recommend! Love
Nice sugar scrub, nice fragrant, leaves your body nice and smooth. LovelySkin Customer
Verified Purchase
Best scrub
This is my favorite scrub. It's gentle, smells delicious and isn't too greasy. Leaves my skin soft and lightly moisturized. Sugar Kiss and Sugar Lavender are the two that I get...the best scents in my opinion. LovelySkin Customer
Verified Purchase
Love this scrub!
I was introduced to this at a spa during a massage. I originally purchased it through the spa, but it's more convenient ordering here and the price is better. I've also gifted this item, which I would rarely do for such an expensive body scrub only because some assume all scrubs are created equal-not true! It's so moisturizing and makes my skin feel amazing after using it. I do use a lot of it when I use it so I only use it once every week or two because a jar will only last me 3, maybe 4 uses in the shower. It's extremely expensive for what it is, and I'm definitely not frugal when it comes to skin care by any means. If it required less and therefore lasted longer the price would be more acceptable. I just think $35 for a scrub is a lot, but here I am ordering jar #6 or 7! Ugh...why do I always love the expensive things in life?! It's really just that amazing and also makes a great gift for family or friends who appreciate high end products, definitely a luxury scrub! Sandysd
Verified Purchase
Good idea, but problematic
I like the variety of scents, but it left a sticky residue on my skin and made me break out. LovelySkin Customer
Verified Purchase
Ooh-la-lah
Love it! The smell is delicious, I used it on my elbows & knees. They stayed nice & smooth days. My mom used it & wanted to try some more. We love sugar kiss & peppermint. I can't wait to keep trying them all. I know what all my friends are getting for Christmas Wonderful Sugar Scrub
I absolutely love this sugar scrub. I've tried many of the fragrances, and the peppermint is my personal favorite. Your skin is so soft and dewy looking, lotion isn't needed after a shower. Although, there are times I add a nice body oil afterwards for a special skin treat. The sugar scrub is not abrasive on the skin, it really is a wonderful product. LovelySkin Customer
Verified Purchase
Can't live without
I love Lalicious products. The first time I purchased them was on a vacation in Las Vegas. I looked and looked around my area for a spa that carried the product because I couldn't wait for my delivery to come that's how much I love your products. Unfortunately, I could not find a retailer in my area. So, I suffered without it until my shipment came. Great products, however, just a little pricey. LovelySkin Customer
Verified Purchase