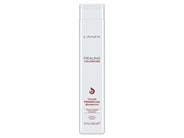 Reviews For
L'ANZA Healing ColorCare Color Preserving Shampoo
$8.00
7 Results
Excellent shampoo!
Great lather and smells delicious. Been using this for years but hard to find. So glad I could buy a large pump bottle from you!! LovelySkin Customer
Verified Purchase
Fantastic!
Clean, fresh hair! Just the right amount of lather, no residue, works great paired with the matching conditioner and I've had way less brass in my ultra blonde bleached hair than I was experiencing with other luxury brands. So happy I took the leap! ProductAddict40
Verified Purchase
Great shampoo
I love how this shampoo makes my hair feel soft and hydrated. It also has a shine to it however I'm not sure about the color preserving piece. I think I just need more time to tell. It does have a great smell but I just wish it was paraben free. LovelySkin Customer
Verified Purchase
Excellent Shampoo
I have colored and highlighted hair. I have been growing it out for the past 5 months. I was hanging very limply. Since I started using this shampoo, my hair is shiny and the color is vibrant. I'm so happy I made the switch. EileenN
Verified Purchase
Great shampoo!
I have used Lanza products for years.....why switch to anything else when this product is wonderful. My salon uses Lanza products on my highlights but I usually try and purchase the shampoo and conditioner at a lower price from a reputable place. Lovely Skin had it on sale. I am 58 years of age so to all the women that have shampoos that seem to dry your scalp out or hair out, this shampoo does not. EllieMae
Verified Purchase
Trust! It is amazing!
I have been using this shampoo for 3 years. It is the best!! Lanza color preserving shampoo
Love it! Besides smelling great, it leaves my hair with vibrant color and texture! My colorist recommended it! LovelySkin Customer
Verified Purchase