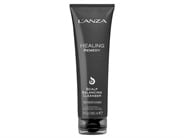 Reviews For
L'ANZA Healing Remedy Scalp Balancing Cleanser
Okay
Nice smell, lathers relatively well. If the product gets in my eyes while shampooing, it irritates my eyes. I don't not have any dandruff problem but I ordered this to keep my scalp clean for potential hair growth benefit. I don't SEE that benefit at all. My son LOVES this shampoo (and so do I!)
My son won't use any other shampoo other than this one. It really helps to keep his scalp clean, and with that helps to reduces breakouts on his forehead (he is a teenager - hormonal changes in full effect). Thank you for offering this product!