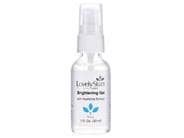 Write a Review - Receive 50 Rewards Points!
Tell us your thoughts about LovelySkin LUXE Brightening Gel so we can help you find the right products. With your review, you'll also receive 50 Rewards Points. Please note that it may take up to 72 hours for a review to appear on site. All reviews are subject to moderator approval.
Write a Review
24 Results
Best product ever!
I received this a couple years back as a gift from LovelySkin and ever since I've been hooked! I love this product. It does sting a little but I love it because that makes me feel like it's working. Definitely give it a try! Jazmin1627
Verified Purchase
I am very pleased
I have tried a number of skin lightening products, and this gel works more effectively than anything I have ever used. I am very pleased. Does its job.
I have older skin and spent my younger years lying in the sun with baby oil for a dark tan. It has been a constant battle to keep my age spots at bay, and this works very well. I use daily. Nancy583
Verified Purchase
Really works for PIH spots!
First of all, I have to say thank you to LovelySkin for sending me a full size product as a trial. That being said, I let it sit in a cabinet somewhere for about 6 months before I got around to using it. I never really had a problem with pigmentation, so I didn't think it was for me. Well one day, I decided to start using this on one of my post acne hyperpigmented spots to see if it would fade faster. When I woke up in the morning I was shocked—the spot was so much lighter! I did this on a few more spots, and I was able to fade a few post-acne marks that would normally take weeks. It seemed to just peel right off! The formula does tingle a little bit, but I found it comfortable, and comforting to know that there were some active ingredients going to work! REALLY BRIGHTENS!
What a great product! My skin is brighter and even toned, since I started using this serum every day, under my night cream. Does not irritate. Highly recommended! Alex369
Verified Purchase
Effective and Gentle
I have used other products to lighten the facial discoloration that comes with age, some recommended by my dermatologist. This serum is particularly good. It works quickly and without irritation. I have reordered this product and am very happy with the difference it makes. It works!
This brightening gel was a gift from LovelySkin. I have tried several products for hyperpigmentation throughout the years and was pleased to try this one. It is recommended that nothing be applied on top of this concentrated product. Since I did not want to stop using the products that are a part of my usual skin care routine, I applied it on alternate days. I noticed an improvement almost immediately in the lightening of my hyperpigmentation. It is not gone, but it has lightened and that makes me very happy. It is the most effective gel as I have tried various products over the years that specifically target hyperpigmentation. I have already purchased my second bottle and will continue to use it on alternate days. The only criticism I have is that the pump is flimsy. As I am at the end of my current bottle, the pump is now ineffective. I am now pouring a little on my hand and then applying it. It is not a big deal, but thought I would mention it. Thank you LovelySkin for introducing me to this product! LovelySkin Customer
Verified Purchase
So far so good
So discoloration takes so long to resolve. After the bottle is gone, I'll have a better idea of efficacy. But I do think the bottle will last a long time. You only use it on the spots not all over. No stinging or peeling Happychik
Verified Purchase
Good for brown/age spots
Have used this on the back of my hands for the past two weeks and the age spots are much less noticeable. Highly recommend. LovelySkin Customer
Verified Purchase
Best of the Best!
I also recd this as a gift from LS. This gel is UNBELIEVABLE! My face is already less any dark spots when I recd this gift so I decided to use it on my arms! Spots are fading more and more every day and I am ecstatic! This beach grannie is looking younger and younger every single day! Will purchase another bottle when my gift runs out! Thank you, LovelySkin!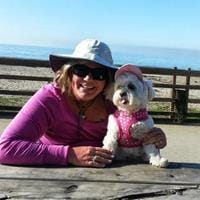 Nice Gel!!!
I've only been using this for 2-3 weeks, so I haven't really noticed anything drastic. It may have helped a little bit so far. I will continue using until the bottle is gone. I'm hoping my melasma will fade. Does not break me out! LovelySkin Customer
Verified Purchase
LovelySkin Brightening Gel with Asafetida Extract
I love this product. It's helpful for the darker pigment on my face. This is the best product I've ever tried. I give this product five stars. Absolutely love!!
I have used hydroquinone for years. This product is exceptional! I will never go back to hydroquinone. LovelySkin Customer
Verified Purchase
Impressed!
I received this in a FULL SIZE as a gift from LovelySkin & can't thank them enough for such a great product! I'm here today to purchase another bottle because mine is almost gone. I use every other night... this 1 night & then my RX tretinoin (Obagi) the next & my skin looks amazing! Thanks again LovelySkin ! LovelySkin Customer
Verified Purchase
Powerful Anti Aging Gel
Thank you, LovelySkin, for my sample of this brightening gel. It works. I am 71 and have some age spots on my face that I've treated with a number of brightening products. I have never seen such quick results as with this gel. I've used it for 2 weeks, every other night. On the alternating night, I use another regimen. After the second application, the age spots started to peel. I will continue this plan and hopefully finally erase these age spots for good. Surprising results
Got this as a gift from LovelySkin recently. Decided to use on my décolletage as I have sun damage from not faithfully using sun screen. Anyway, I can see a difference! It is not irritating to my skin either. Will purchase when I run out. Thank you LS!
This was a gift from LS this year - full size and it works! First one I found that works without hydroquinone. I'm excited and will be ordering more when I run out. Amazing results!
I received this product from LovelySkin and noticed resurfacing of my skin in a few days after applying at night. I followed the directions and did not apply any products over the gel. I was concerned about not using my nightly moisturizer but just continued my usual routine in the mornings. I am blown away by the results and strongly recommend this product. Fine lines and wrinkles are diminished, and my skin tone is more uniform. Hope for a melasma sufferer
I am so grateful to LovelySkin for sending me a sample of this brightening gel. Anyone with stubborn melasma knows how devastating it can be and how hard it is to find anything that helps without health risks or making it darker. This product actually faded my melasma enough from first use that my makeup can cover it. It does give me a colorless rash at times, but I am still giving it 5 stars because of how happy and amazed I am that it actually works! Awesome
Feels great and skin feels refreshed after using. Wow - just wow!
I received this as a gift from LovelySkin and decided to give it a try. 1 week later, I am shocked at the results. I have tried everything for my melasma (lasers, facials, products), and this is the first product that has worked. Seriously, I'm beyond grateful for this gift!!! It works!!!
Wow! Super surprised at the results. I received this as a free gift, so I used it on the back of my hands and décolletage. After a few days, I noticed my hands looked so much better, so I started on my face. I use the highest end products, and this actually works! Excited to see what continues to happen as it has been a couple weeks now, but my hyperpigmentation on my hands is so far about 80% better! Great Product!
This product works great for evening out my skin tone. Will definitely purchase again! Love, love, love
I received this as a gift in the mail and I can't begin to tell you how impressed I am with this product. I have a lot of sun damage and other issues with my skin-this stuff is great. Very easy to use-soaks right in my skin. Thanks Lovely Skin for providing me with free stuff. You are awesome