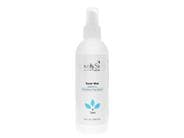 Reviews For
LovelySkin LUXE Toner Mist
48 Results
Like it!
Have been using other toners but really like this one. It's hydrating and refreshing. I use it everyday
Good clean toner. I use it every day and like that it is unscented. I use this too with thicker creams to thin them out as it helps with absorption. LovelySkin Customer
Verified Purchase
Feels wonderful
Favorable of this toner. I use it after moisturizer and anytime I feel tired. I feel refreshed and awake every time I use it. Doesn't stick and dries quickly on my face which is plus for me. Love it! Great product!
I'm using it twice a day, morning/evening after cleansing my skin, before applying serum/moisturiser. Love it! Refreshing and non sticky. Very nice
I stopped using toners years ago but have read a lot recently about benefits and good ingredients. This toner feels refreshing and just perfect. The ingredients are what I have been reading about. This will continue to be my choice. I am also very impressed with the brand and Will look for more products from the LovelySkin brand. LovelySkin Customer
Verified Purchase
love the product
Love it. Refreshing
This mist is refreshing I use it through out the day, along with setting my makeup, but I don't feel it's any different from any typical toner or rose water mist. LovelySkin Customer
Verified Purchase
A Staple!
This toner is so nice to have around. I always keep a bottle of the Glycolic toner around, as well, but this Fruit Acid toner is gentle and suits my sensitive, reactive skin throughout the year. Definitely plan to repurchase. LovelySkin Customer
Verified Purchase
Love this stuff!
I never used toner before but this has made me a fan. The bottle is huge, and it's a great value. I especially like it after washing my face bc it always feels dry, and the spray makes it feel alive again. LovelySkin Customer
Verified Purchase
Great pick me up
I love this toner for a mid-day pick me up. It's super light and refreshing, and in the summer, saves my makeup a lot of times from getting super oily. Highly recommend all things LovelySkin especially the LUXE line. LovelySkin Customer
Verified Purchase
Light
Refreshing and light. Almost wakes you up LovelySkin Customer
Verified Purchase
LovelySkin LUXE Toner Mist 3% Amino Fruit Acid
This was my 2nd purchased for my daughter, and once again, we are very satisfied with the result. We tried so many products/skin care with no good results. This is an amazing skin care that delivers good results!! LovelySkin Customer
Verified Purchase
It's good!
I won't tend to use a toner unless it's in a spray easy & quick. This one comes in a nice big spray bottle, it's reasonable, & with only a few clean ingredients that are gentle on my "sometimes sensitive" skin. It's good! LovelySkin Customer
Verified Purchase
LovelySkin LUXE Mist Toner
Wash my face with LovelySkin Luxe Gel Cleanser. Second step, mist toner. So refreshing and dries quickly. Non irritating even if some gets in eyes accidentally. I would not be without it. I have pretty switched all of my products to the LovelySkin LUXE line. Thank you Dr. Schlessinger! LovelySkin Customer
Verified Purchase
Like it!
This product helps my makeup (and other products) go on smoother. Works for controlling breakouts and great summertime toner
I like this toner. I find it to be refreshing in the summer and helpful in keeping my skin clear. I don't use it often in the winter months. Not a got-to-have-it for me
This is refreshing and easy/quick to apply. The Luxe toner spray did not make a huge difference in my skin though. I also have the 9% amino fruit acids product from the LovelySkin acne care line. I appreciate that the 3% spray toner does not dry as much and has no burning irritation with the application. It is a big bottle for the price. However, I think it is just "ok." LovelySkin Customer
Verified Purchase
First experience with toner spray
I've only used traditionally applied toner in the past but so far the mist has been a fun change. I haven't used it long enough to tell the effects on my skin tone but I like that it does not seem drying at all. I sometimes feel I need to use a cotton pad to redistribute the spray in some areas but it's still a refreshing feeling to use the spray. LovelySkin Customer
Verified Purchase
Great skin toner
Honestly, I was looking for toner not only for my face, but also for upper part of body. I have oily skin, but after shower it gets tight. Tired of seeking and trying many lotions I thought about some mist. I did read many reviews and ordered LUXE Toner. This is The Luxe. Skin looks better, feels better. Using is so easy and quick! Love it! LovelySkin Customer
Verified Purchase
Nice light exfoliation
Very good exfoliation mist, I do notice some smoothing in my skin when I use it daily. I wish it was even a bit more potent. LovelySkin Customer
Verified Purchase
Excellent facial spray toner!
I truly love this stuff! When I wake up and rinse my face first thing, I spray it on immediately. It is so refreshing, and the spray toner is much easier than trying to splash on other toners that you put onto a cotton makeup cloth or into your hand. It's a decent size for $20 as well. I highly recommend this product!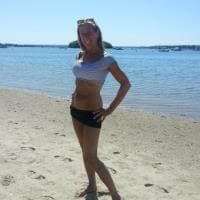 Refreshing
This is a great refresher for my face, nonirritating or drying and provides a great instant pick me up. I will reorder. LovelySkin Customer
Verified Purchase
great product!
This toner work great for a great price. I use it before my moisturizer and it helps to go on smooth and really soak into my skin. also helps to calm my skin when it feels irritated. LovelySkin Customer
Verified Purchase
Nice find
I have had an ongoing struggle with my skin for the last few years. From being an oily skinned teenager, to having pretty good skin most of my adult life, to developing rosacea and sensitive skin at 50....it has been frustrating. If I use any moisturizer, I break out. This toner relaxes the tight, post cleaning feeling, as well as adding another level of cleansing. DivineMizB
Verified Purchase
A new believer!!!
I wasnt thrilled about spraying my face after putting on make-up, but I figured since it came with the other products I would give it a try. I love the way it sets my mineral make-up, it adds a really nice glow. Something that is not quite so easy to achieve after 40! LovelySkin Customer
Verified Purchase