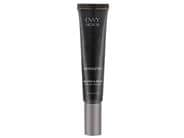 Reviews For
Envy Medical Revitaleyes Daily Eye Treatment
up in the air
I bought this product based on a review I read about combining this product with Peter Thomas Roth eye rescue. Together once given some time would have amazing effects. I have given lots of time for this product(s) to work, and I see only minimal results and really no more than any other product. princess62
Verified Purchase
Good product
I've been using Envy Medical product since I had a laser treatment. This eye cream is really mild yet it's still the same benefit as Envy Medical Lumixyl Brightening Creme. LovelySkin Customer
Verified Purchase
Darkness No More
Finally learned my lesson from doubting the effectiveness of this daily eye treatment. I went a few months after I ran out using other products with my retinol eye cream. Big mistake! The darkness and the dryness under my eye came back. This treatment leaves my under eye skin smooth, clear and bright. I use in the am by itself and have no trouble applying concealer if needed, as it absorbs fast. At night, I like to apply a heavy duty eye cream with retinol, antioxidants and peptides over it because of aging issues . LovelySkin Customer
Verified Purchase
Lumixyl Revitaleyes Brightening Eye Cream
I received a sample of Lumixyl when ordering my eye current favorite eye cream. I thought I would try it before using the eye cream I had ordered. OMG! What a difference it made! I was totally not expecting any results, but it was amazing! Lumixyl is now my favorite eye brightening cream! LovelySkin Customer
Verified Purchase
Great eye cream
Great eye cream Lumixyl eye cream
I bought this after reading reviews, but really found there is not much brightening compared to other brands. The LovelySkin product worked better for me! LovelySkin Customer
Verified Purchase
AMAZING PRODUCT!
I have tried all eye creams and so far I get the best and immediate results with Lumixyl eye cream. The lines around my eyes have visibly softened and it is perfect to wear under make up which is important to me. I will definitely purchase again as this is now my new go-to eye cream for use day and night. I cant wait to try the other products the line carries. Thank you LovelySkin for carrying this excellent quality brand! LovelySkin Customer
Verified Purchase
Great product
I knew I had to have this after I received a sample from one of my LovelySkin orders. Wonderful ingredients in it and is easy to apply. Seems to be working well. Thanks LovelySkin. great eye cream, not too heavy or thick
perfect for the kind of moisture i was looking for LovelySkin Customer
Verified Purchase
WOW! It's amazing.
I've been a loyal futurederm.com blog reader for years. Her recommendation for CE Ferulic was spot on for me so, when she recommended this product, I thought I'd try it. She says to use it 2x/day with Peter Thomas Roth Power K Eye Cream and to add a tiny bit of weak retinoid at night. I started doing that less than a week ago and I can already see it working. I am beyond amazed. I've had these stupid dark circles for over a decade. These expensive products are almost always a waste of money for me. Not this time. I'm sold! LovelySkin Customer
Verified Purchase
Wonderful for dark circles!
This is the only thing I have found to work effectively at eradicating dark circles, and I have tried many products. LovelySkin Customer
Verified Purchase
Good cream
Hydrating but not to the point your makeup slipes off. I can't say it really is doing anything for fine lines as I use retin a at nite. However, I do not have any creapiness on the eyelid. LovelySkin Customer
Verified Purchase
Lumixyl eye treatment.
I like the Lumixyl face care system and am trying the eye cream. So far I am pleased. LovelySkin Customer
Verified Purchase