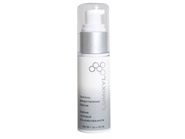 Write a Review - Receive 50 Rewards Points!
Tell us your thoughts about Lumixyl Brightening Creme so we can help you find the right products. With your review, you'll also receive 50 Rewards Points. Please note that it may take up to 72 hours for a review to appear on site. All reviews are subject to moderator approval.
Write a Review
24 Results
Meh
Didn't notice a difference. Pricey!
An alternative to hydroquinone
I bought this at the urging of my former dermatologist, one of the creators of this product. After using it for a few months, I stopped because I didn't see the dramatic results I was hoping for at this price point. It did work as effectively as hydroquinone -- I find that both aren't as aggressive as I would like. This is great if you need subtle lightening.
Good stuff
My aesthetician put me on this and I love it.
so far so good
I've been using the brightening cream for about 2 months now. i have seen a slight lightening of my pigmentation. the good thing is its not drastic and damaging to the skin when used with the peeling cream. will have to wait and see how effective it is after 6 months.
Works well but use sparingly
I can only use this a few times a week, at most. Leaves a film on my skin, seems to sit on top instead of being absorbed.
Love this product!
Skin is more even toned in a matter of weeks. A little goes a long way.
Lumixyl brightening cream: little effect, poor dispenser
I will comment on two issues: - effectiveness: I have used now two bottles back to back and I have seen only mediocre results on my sun spots compared to HQ based product. I have used the whole system, cleanser, exfoliator and sunscreen as instructed so I am not sure why it is not working. - dispenser: just as other costumers have pointed out, there is an issue with the pump as after 1-2 weeks of use it seems not to pump effectively. It happened to both my bottles. Therefore I do not think this product is worth investing in it.
It WORKS!
Lumixyl skin care was introduced to me by a RN at a plastic surgeons office. I asked her what brand of skin care should I use to lighten the pigmentation on my face and she suggested Lumixyl. She said It might work slow but Ive seen some patients with very good result. I purchased the LUMIXYL TOPICAL BRIGHTENING SYSTEM WITH GLYCO PEEL 20 from LovelySkin and followed the regimen came in with the system. I started late Feb, 2015. Early April my husband was shocked that my pigmentation was darkened so much and asked me to stop using Lumixyl but I told him I want to use it for at least 3 months. From mid-April my pigmentation started to fade. Now one and half month later my my pigmentation fade at least 50%. I still have a long way to go but Ill continue using it. Ive used so many skin care products but Lumixyl is the only one really worked for me.
Easy to Apply
I have been using this product for about 7 months. Definitely notice no further darkening to my problem areas and overall appearance seems brighter. The product is nice and applies very well. I will continue to use.
Good Product, Poor dispenser
I started using this product less than 2 weeks ago. I can see the difference on my melasma, It has gotten much lighter. I would give this product 5 stars if not for the dispenser that is designed poorly. It has only been 2 weeks, now it wont pump the lotion out. For the price they should have made a better quality pump.
dispenser poor
This product is excellent, however the dispenser is poor. It does not work well. After a couple of uses there is very little product that flows out. No doubt the contents are not fully used, but there is no way to get it out of the dispenser. At the cost of this product, I find this very disappointing.
Great Product
Ive been using this product for about 4 months I just wished the price was cheaper. -)
Just OK
I ordered this because I wanted a hydroquinone free product for discoloration. I only saw improvement after using for 2 full months. Unfortunately, thats just how long this seems to last when used twice a day. So, just taking a short break until I decided to reorder was enough time for the discoloration to become "very" noticeable again. Until I find something better, I am reordering to stay ahead of it this time,
Didnt work for me
I used this product for over a year (for 6 months, I used it on only half of my face in order to compare its effectiveness to another product). I have moderate melasma above my upper lip, around my mouth/chin and on parts of my cheeks and forehead. It has been resistant to everything except hydroquinone, which loses its effectiveness after about six months. I have been off and on HQ products for 20 years and my doctor advised me to stop. I used Lumixyl as directed and never left the house without high SPF (30+) zinc-based sunscreen layered with a mineral powder sunscreen (30 SPF) and a hat. I reapplied sunscreen every few hours, every single day, and even wore a hat in the car. This product had no effect on my melasma--it just came back as bad as ever after stopping the HQ.
Very effective in reducing dark spots
Have tried to use this product for the last 3 weeks and have seen good improvements of my dark spots. They almost fade.
best there is
I've suffered from melasma for years and had 2 fraxel treatments (laser work) - My Dr recommended Lumyxl. I still have some brown spots but they are lighter. I've tried several products and so far no magic - but this is the best of the bunch out there.
Improvement,lightened the melasma, but did not make it disappear
I can definitely see an improvement as it lightened the melasma marks. But it did not make it disappear. I will probably still have to get a pulse light treatment to remove them. I have sensitive skin and hyper sensitive eyes (dryness, not many creams I can wear that will not make my eyes sting) and I am ok with Lumixyl . Most melasma are on my cheek bones, close enough that it could sting and I am ok with it. On the downside, the pump seems to have run out very fast and I am wondering now if is was full in the 1st place. This is my second bottle and the 1st one lasted me much longer. Also, the plastic lid covering the pump breaks very easily which makes it a hassle to travel with. Lumixyl could improve the container, or should offer it in a regular little tube for people who travel a lot.
Effective
I have suffered from melasma for 6 years. This product has really helped lessen my brown spots. My brown spots have been lightened since using this product. I have been using this product for over a year and will continue to do so.
Better skin clarity but causes major breakouts
I have alot of sun damage and was looking for a product that did not have the toxicity associated with lightening skin. After a week of use, my skin appears slightly less spotted. My biggest issue with this product is that it has caused a major skin breakout/rash whenever I use it. I have also used this on my chest and it has caused the same breakout. I do not have sensitive skin and have had no previous reactions to skin products.
Not surprised
I didnt see any significant results with this product or any other I have tried for my melasma spots. It failed to lighten the spots which is very dissappointing considering the price. I do not recommend this product to anyone. If you want to throw your money away go ahead and try this product...its just as in effective as any other of lesser price.
Lumixyl
Now that HydroQuinone cannot be dispensed in Texas anymore I recommend this product to anyone looking for a replacement for HydroQuinone
Good for when you take a break from hydroquinone
This is not as effective as Obagi hydroquinone products but I would use it again when I have to take a break from them. I goes on beautifully, silky with a pleasant smell--does not make my eyes sting.
Great!
I have tried many things to work on my brown spots, but this is the first one that really worked. I could see a difference after just a month!
lumyxiyl MD
This product is ok. It is not as good as obagi. I do not give it high marks.