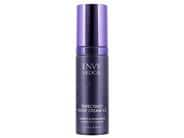 Reviews For
Envy Medical Trifecting Night Cream
9 Results
This night cream is amazing!
I have been using this product for, not exaggerating, only 2 weeks, and I have been receiving nonstop compliments on my skin glowing! I usually have very reactive and sensitive skin and this cream never irritated me at all. I have been using it every night and will be repurchasing for sure! LovelySkin Customer
Verified Purchase
great item
I love this cream, absorbs quickly and super hydrating LovelySkin Customer
Verified Purchase
So far so good
I have been using this for about 3 weeks. I haven't noticed much improvement in my hyperpigmentation, but I think it's too early to tell. I have noticed that I haven't been breaking out as much and any new pimples that pop up go away quickly. I have oily skin and this doesn't make me more oily. Hopefully after several more weeks of use, I will see an improvement in the hyperpigmentation. It helps dark spots
I bought the 0.2 strength because I was new to retinol products and heard they can irritate. The product is moisturizing, but not overly greasy. I wasn't convinced after a few weeks but my sis whom I hadn't seen in a year said my skin was clearer and smooth. That was confirmation for me! My only complaint is the bottle is opaque so you can't see when there is little product remaining to know to order another one. LovelySkin Customer
Verified Purchase
nice texture
This product contains a retinol but it is not drying like many other retinols I've used. Your skin feels moisturized, not tight. The smell is a little off putting but tolerable. That's why I gave it a 4. Awesome
I am on bio-identical hormones which maintain premenopausal hormone levels, so though I am 55 I struggle with hormonal acne on occasion. Big bumps that are inflammatory, not proper pimples at all. This product is by far the best combination Ive ever used!! Pores look smooth and exfoliated, skin moisturized and not greasy. And it actually calms those bumps down! Excellent purchase!! LovelySkin Customer
Verified Purchase
Awesome!
I suffer from acne-prone skin, and I wanted a product to help with my pore size as well as diminish post acne hyperpigmentation this product did just that! It is an amazing product and the 1.0 is comparable to the Retin-A if someone didn't want to get a prescription. LovelySkin Customer
LovelySkin Employee
Powerful and Game Changing
This has lightened stubborn post inflammatory hyperpigmention on my body at an almost miraculous rate. Spots that I have tried to rid myself of for years, trying everything, including the prescription TriLuma. Also, the encapsulated retinol is, and I mist emphasize this, POWERFUL. When they say start with the 0.2, they are serious. I have used retnoids, retinols, and chemical peels for years, but this one still required slow integration. Truly powerful stuff here. LovelySkin Customer
Verified Purchase
I noticed a big, big difference -fast!
I have used lots of products with retinol, retin-a - love them generally, but they are often too harsh to use for very long. Have to use moisturizers and other stuff too. It has been a decade since a new product really impressed me. But Trifecting is that product. I love it. I use it and my skin feels so much softer within two days. I can see the dark spots actually peeling out of my face when I wash the next morning. Incredible. And I have not had an acne breakout in over a month! Best of all, it does not dry my skin out at all the way other retinol products do. I am a new life-long fan of this product! Use the 0.2 strength if you have sensitive skin (thin asian skin), or if you have not used retin-a or retinol before. Use the 1.0 (its is powerful!) when you really need to take care of some stuff on your skin!