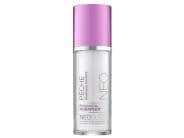 Reviews For
Neocutis Peche
13 Results
Love this product
I just ordered this product due to some redness I've always had in my cheeks and so far I have been loving the product and how hydrating it feels when I put it on. LovelySkin Customer
Verified Purchase
Great for redness
I have fair skin and my cheeks and nose have some mild rosacea. This product was reccomended for me to try and I love it. The serum which also battles redness, is also hydrating and doesn't feel too heavy under my moisturizer. I have been using this product for about a month now and I will definitely be continuing with this product in my routine. Jillian
Verified Purchase
Helps with Redness
Really light and definitely helps with redness. Was originally prescribed by my dermatologist and much cheaper on this site. LovelySkin Customer
Verified Purchase
Amazing product
Tired this product when my rosacea flared up this winter. Used morning and night daily. After three days, all redness was gone. Highly recommend. LovelySkin Customer
Verified Purchase
Great for roscea
Great for rosacea prone skin. Really helps with the redness. I use it daily. LovelySkin Customer
Verified Purchase
Light and Effective
This serum is lightweight and with continued use did help the redness on my cheeks and between my brows. I follow with Neocutis Riche moisturizer Theresa
Verified Purchase
Rosacea Decreasing
I have mild rosacea and this product seems to be working--better than other serums I have tried. Its light and absorbs quickly I use it day and evening. I have noticed less redness on my face overall, especially nose and chin. I also use the Neocutis SPF 30 daily moisturizer and the cleanser, so I think the line in general has been good for my type of skin. I am 45 with skin that tends to be dry, with very few break outs. LovelySkin Customer
Verified Purchase
Didnt quite work for my skin
I recently tried a small sample of this product, which is supposed to reduce redness and irritation. My packet lasted three days. I really didnt expect much from the product, as Ive never used an anti-redness product that really lived up to its claims on my sensitive skin. However, on the first day I used it, to my astonishment, I saw immediate reduction in redness that lasted all day, but I considered the product too expensive to purchase. On the second day the positive results--less redness, less irritation, less dryness--continued, and I began to consider that maybe this product might be worth the price. Unfortunately, at the end of the third day, my skin broke out with red pimples and bumps, a sure sign that something (this was the only new product) was irritating my skin. My face is disappointment that the product ultimately didnt work out, but my wallet is relieved. Great Product in Reducing Redness
I suffer from Rosecea and this lotion has done wonders to help minimize the redness on my face. Even my dermatologist recommends it. I have been using it for about two years and cant live without it. It is light weight and feels soothing on my skin. LovelySkin Customer
Verified Purchase
Red face no more
I've only used this product for one week - I like the product and it does seem to be toning my redness down - I also had pulse dye laser done a month ago and my derma doctor recommend this product - the combination of both is helping tone my red face LovelySkin Customer
Verified Purchase
Neocutis Peche
I bought this product for a male friend who has been suffering with rosacea for years and he loves it! This is the only product he's used that reduces redness, soothes, and calms his skin. LovelySkin Customer
Verified Purchase
Hmmm
No sure it is working, been using for over a month with little redness reduction. Had high hopes for this one as I love so many of the other neocutis products. LovelySkin Customer
Verified Purchase
Peche
Beginning to see a difference with redness LovelySkin Customer
Verified Purchase