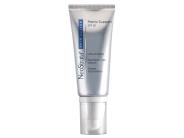 Write a Review - Receive 50 Rewards Points!
Tell us your thoughts about NeoStrata Skin Active Matrix Support SPF 30 so we can help you find the right products. With your review, you'll also receive 50 Rewards Points. Please note that it may take up to 72 hours for a review to appear on site. All reviews are subject to moderator approval.
Write a Review
23 Results
NeoStrata Skin Active Matrix Support SPF 30
Easy to apply. I like the SPF 30. Feel it helps with skin texture and firming. I like it. Would buy again.
NeoStrata Skin Active Matrix Support SPF 30
This is the greatest product! I use it every morning. My skin looks clean and fresh. Love that it has SPF 30 because I often forget to apply sunscreen on the go.
NeoStrata Skin Active Matrix Support SPF 30
I have tried this wonderful cream for a year and it really has helped my skin out of very marked lines and the appearance of my skin it´s another from the very first time I used it. People notice the shine, glow and how healthy my skin looks nowadays. Definitely... will keep buying it and buying in this page too!
Old no longer!
I have fussy skin. For years I was unable/unwilling to try any products for skin for fear of the dreaded "reaction". Enter my wonderful Dermatologist who sold me on this product. I was at the grocery store today when a friend - whom I haven't seen in a few months saw me and said "how come you keep getting younger when I see you!" Just what I needed to hear it was my 60th birthday!!!
I love it
I love this moisturizer with SPF 30, I've tried others and found that I like this one the best.
So far so good
I ordered Neostrata Matrix Support after trying a sample. I liked the way my skin felt after application and when I awoke next morning. It seemed softer and firmer, I'm waiting to finish this tube before passing final judgement. The container is a neat idea for keeping the product fresh and stable and hopefully, being able to get all of the product from it.
Excellent Product!!
I have been using this product for a few months now, and absolutely love it. I can see a difference in the lifting of my skin, and I love that it has the sunscreen in it as well. Definitely recommend this product!
Disappointed
Because I love other neostrata products, I was so disappointed when this one caused me to breakout. I did love the way my makeup went on over it. The smoother skin was a true statement. I assumed it would be non-comedogenic but I was wrong. I would be curious to know what is in it that is different than the daily protection cream that I have worn for years.
Everything all in one
Great product makes life easier using one product for multiple uses!!
Good sunscreen
It's always prevented me from burn. I felt the sample I got was more matte but this in fact stays pretty shiny.
I LOVE how it goes on so smoothly!
I have tried so many top name brand sunscreens, but I quickly found out that most of them peeled right off my face with application of makeup over the top. The NeoStrata brand goes on smoothly and stays on, even with applying make up! It is long lasting and great quality, and nourishes my face while protecting it from the harmful rays of the sun. This should definitely be in your arsenal of age defying beauty secrets! You will love it too!!
Excellent product!
Lightweight and easy to apply. A little goes a long way and I love that it has SPF.
Another great product
I received this product as a sample and will use it from now on. I noticed, in one week, that the lines on my face looked softer. Cant wait to see the results in 1 to 2 months.
A wonderful product
It does exactly what it says it will do and it wears well undertake up. I apply the firming collagen booster under it and it still works beautifully. Its softly fading discoloration and protecting the skin during the day.
The Best Ever
Ive been using NeoStrata Skin Active Matrix for a couple of years now and it is the best Ive ever used. I does what it promises - my skin is firm and wrinkles are minimal.
Great sunscreen/facial cream.
Great product. I have very dry and fair skin, so this product does me well with keeping my skin plump and moist, while providing good sunscreen protection. I use it with my other facial products with no problem. Well worth the price, especially since you do not need to use a lot of this cream to be effective.
Great product
I received a deluxe sample of this with another purchase and absolutely love this. This brand has wonderful products and they do what they say they are going to do. Thanks LovelySkin for carrying this brand.
I love it
My skin looks fresher and moister after applying this product. And it has SPF30
Neostrata skin active matrix support spf 30
I love this product for my face in the morning. It gives my face enough moisture with spf 30 also.
Neostrata Skin Active Matrix Support
LOVE this product! Great moisturizer & SPF protection in one.
Tried it and love it
I received a sample of this cream and put aside my regular product to give it a try. I like that it has the SPF built in. I love the feel of it and think it does make my skin look better. I have one age spot on my face that I have been targeting and am impressed enough with this to order some to continue the regimen. Thanks LovelySkin for letting me try this out.
Great Treatment Product
The skin active products are fab. I realize that the Matrix support is an anti aging treatment product not a moisturizer. Although it does offer some moisture for those that are oily. But for people like myself, I am dry and I add one pump of the matrix support product with one pump of the 20 plus smoothing cream for moisture then apply to my face, neck, and chest. I love it. It works for me. If you are oily, the skin active support products are great to use without a moisturizer, but if you are dry you will need to add a moisturizer and I recommend either the 20% plus smoothing cream or the companion line Exuviance Evening restorative cream. Vicki
Plumps my skin, but I could use more moisture
I bought this because I like the idea of sunscreen and moisture in one product. This really plumps up my skin, but unfortunately it is not moist enough for my dry skin, so I have to use an additional moisturizer on top. So I'm not saving any steps or space in my cabinet. But I think it would be excellent for someone with normal skin. I did repurchase, but I'm still looking for an all-in one that would work for me.